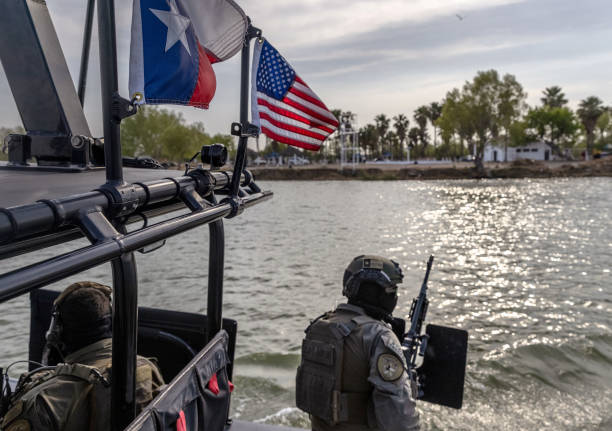 (Photo above courtesy of Getty Images)
As part of Operation Lone Star and under the direction of Governor Abbott, DPS continues its presence, including air, ground, marine and tactical security assets, along the border to combat the smuggling of people and drugs into Texas. 
Check out some of the recent news coverage of Operation Lone Star below.
Governor Greg Abbott and the Texas Department of Public Safety (DPS) today launched Operation Lone Star to combat the smuggling of people and drugs into Texas. The Operation integrates DPS with the Texas National Guard and deploys air, ground, marine, and tactical border security assets to high threat areas to deny Mexican Cartels and other smugglers the ability to move drugs and people into Texas.
"The crisis at our southern border continues to escalate because of Biden Administration policies that refuse to secure the border and invite illegal immigration," said Governor Abbott. "Texas supports legal immigration but will not be an accomplice to the open border policies that cause, rather than prevent, a humanitarian crisis in our state and endanger the lives of Texans. We will surge the resources and law enforcement personnel needed to confront this crisis."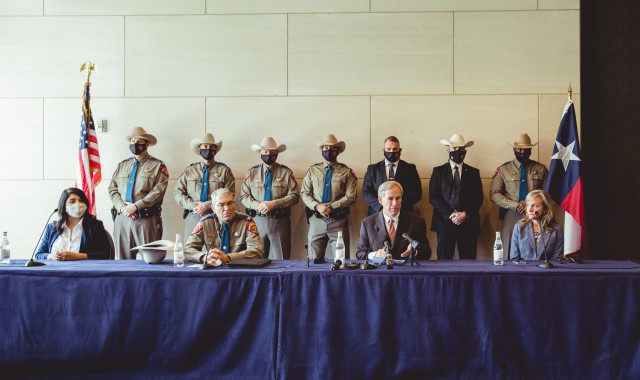 Governor Greg Abbott today announced the expansion of Operation Lone Star to include efforts to crack down on human trafficking related to illegal border crossings. As part of this expansion, Texas Department of Public Safety (DPS) troopers and agents, as well as the Texas Rangers, will conduct interviews with unaccompanied minors who crossed the border to identify victims of human trafficking and gain actionable intelligence that will aid in the arrest of traffickers.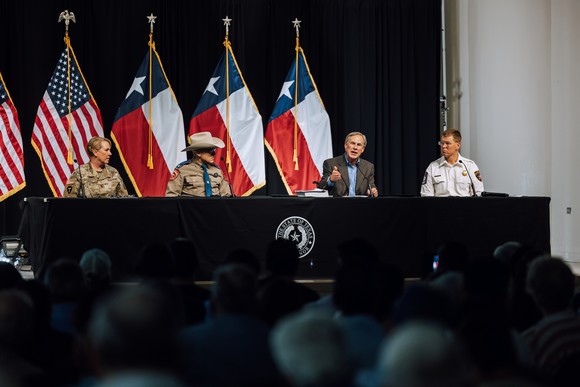 Governor Greg Abbott today hosted a Border Security Summit in Del Rio where he announced a new comprehensive border security plan to crack down on illegal border crossings in Texas. The Governor was joined for the summit by Texas Division of Emergency Management Chief Nim Kidd, Major General Tracy Norris of the Texas Military Department, and Texas Department of Public Safety Director Steve McCraw.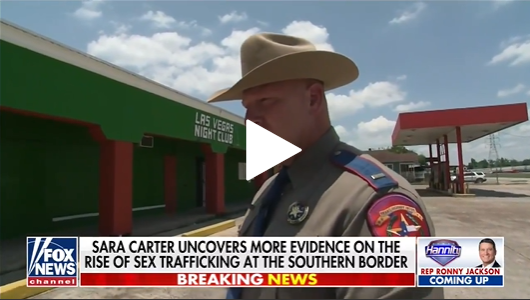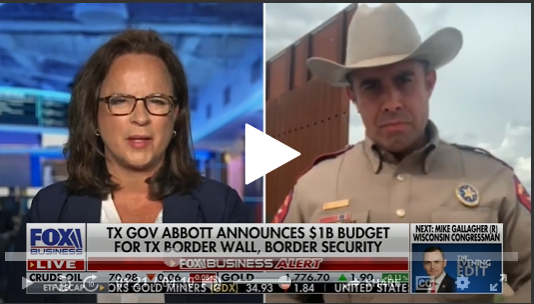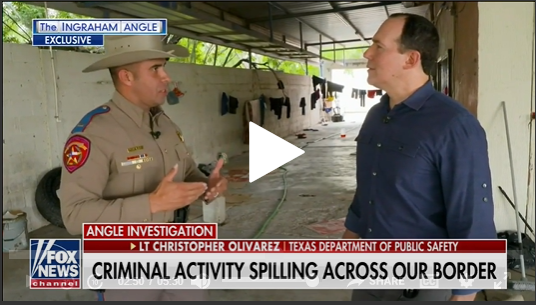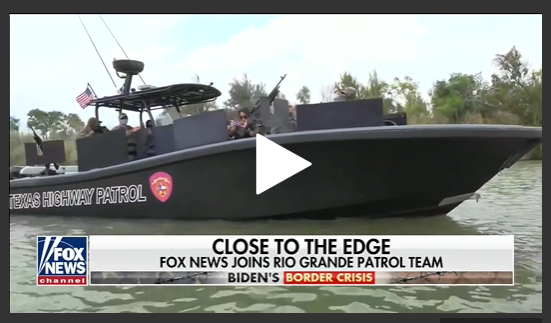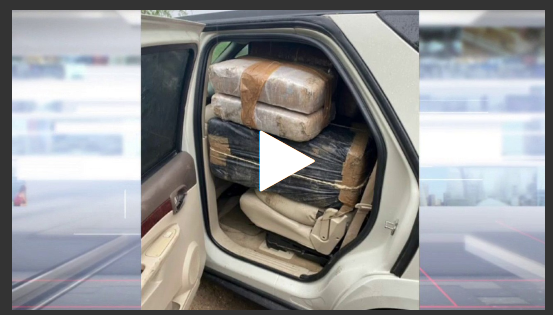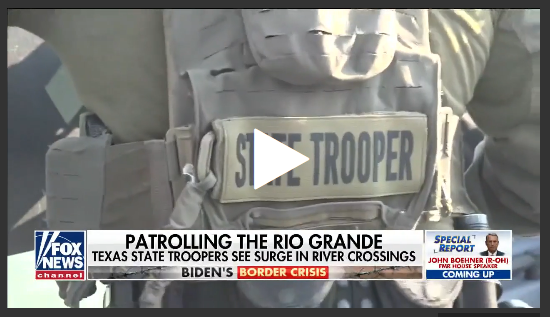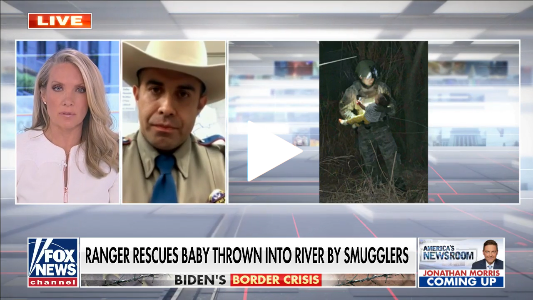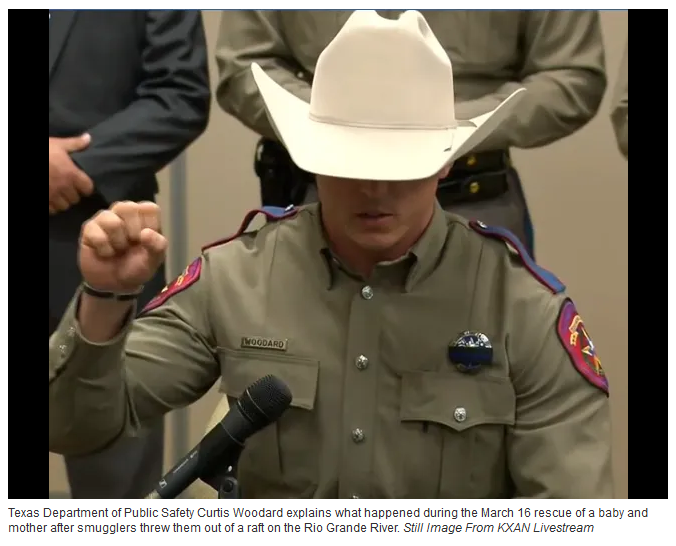 "A Clay County trooper rescued a 6-month-old girl and her mother from drowning after smugglers threw them out of a raft floating in the Rio Grande, Texas officials said."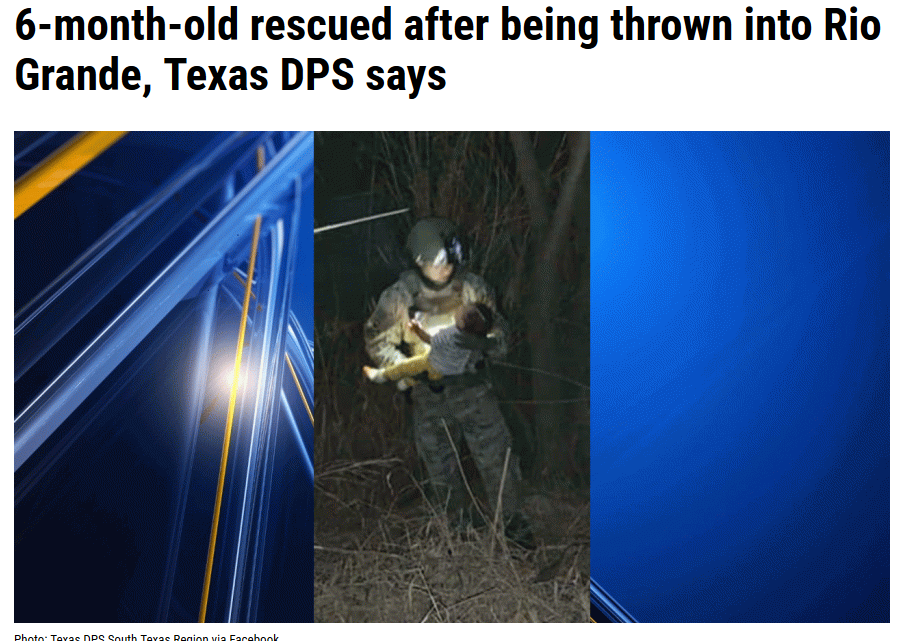 "On March 16, the Texas Department of Public Safety's South Texas Special Operations Group helped U.S. Border Patrol rescue a 6-month old girl from the Rio Grande River.
"Texas DPS Lt. Christopher Olivarez told KVEO that the mother and child had been waiting in Mexico since December to cross into the U.S.
"The mother paid smugglers $3,500 to cross the Rio Grande River into the U.S. The mom was assaulted by the smugglers in Mexico, which resulted in a broken leg, according to Olivarez."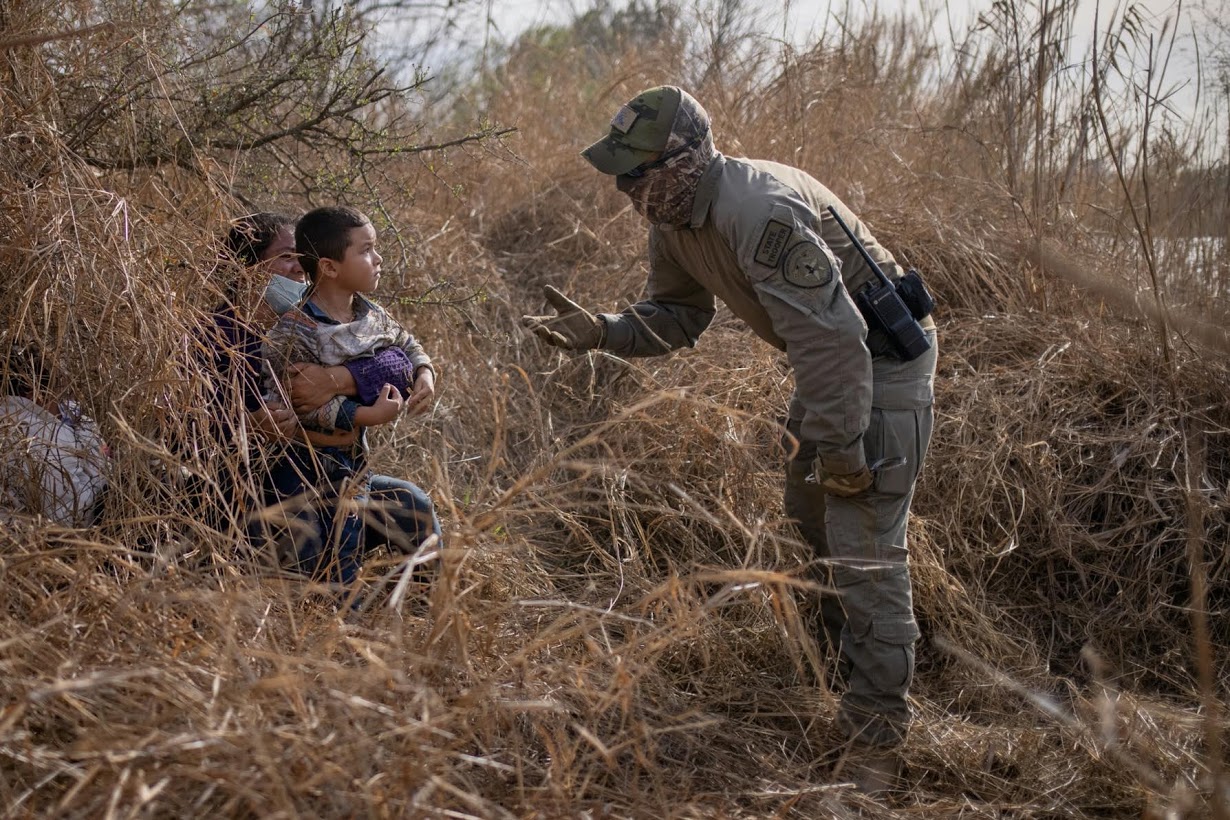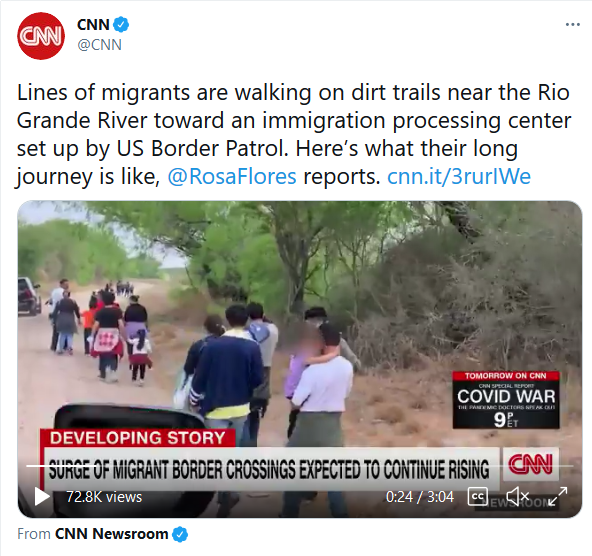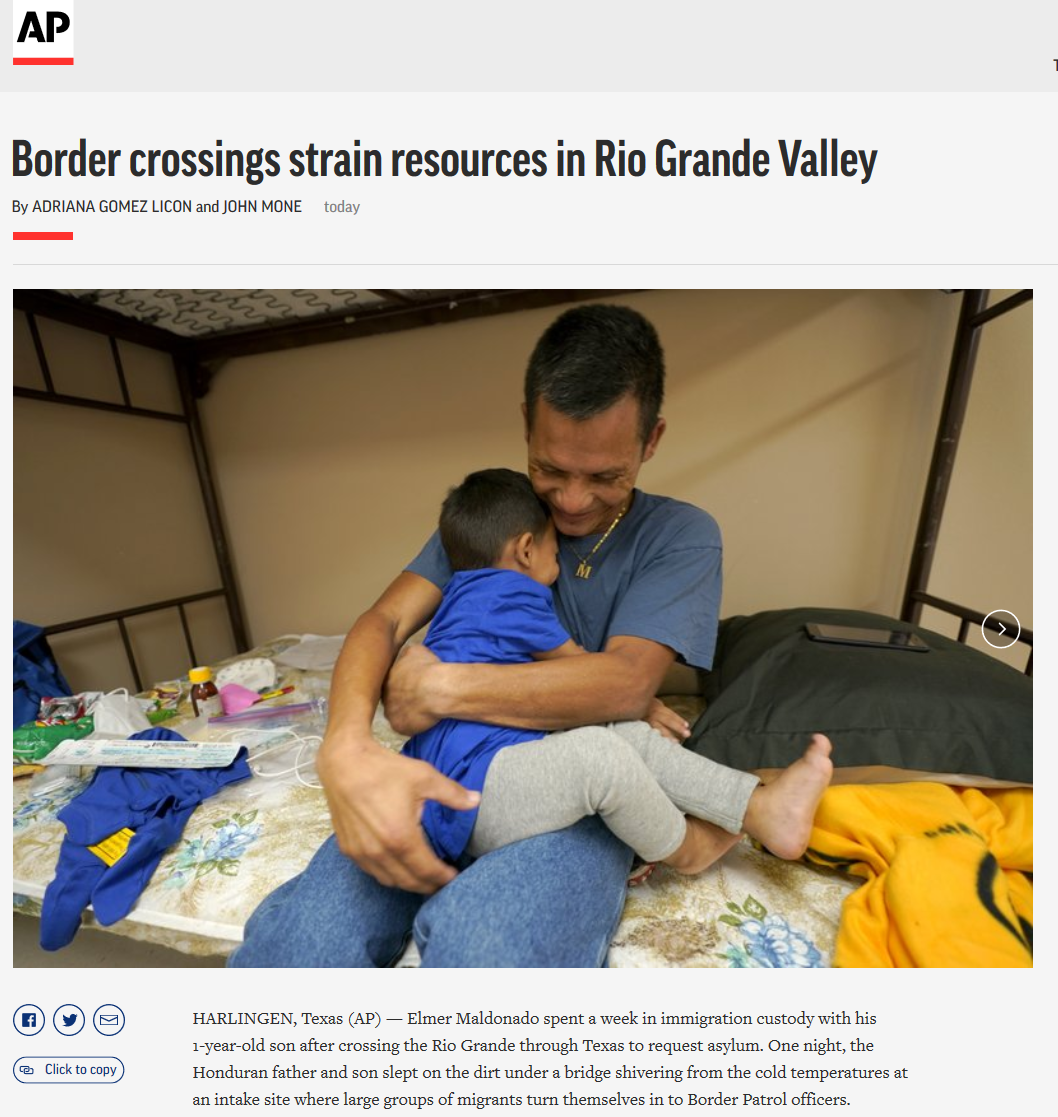 "Victor Escalon, regional director of the Texas Department of Public Safety, says he worried the more people are smuggled across the Rio Grande, the more opportunities for criminal organizations to flourish in the area.
"As a parent, as a human being, you want to make sure (migrant children) are cared for. They are kids. They don't know any different," he said. "But the more people you bring across, the individuals who are in charge of coordinating the criminal element, the smuggling of narcotics they are going to look for opportunities."
"While the press continues to get limited access to operations at the Donna tent facility, Texas State troopers allowed Channel 5 News to see first-hand what's happening on the border during the migrant surge … In just two weeks since the start of Operation Lone Star, state police has been involved in 34 vehicle pursuits and has referred 8,000 migrants to Border Patrol. Although Texas DPS cannot enforce U.S. immigration laws, their presence aims to serve as a deterrent to drug and human traffickers."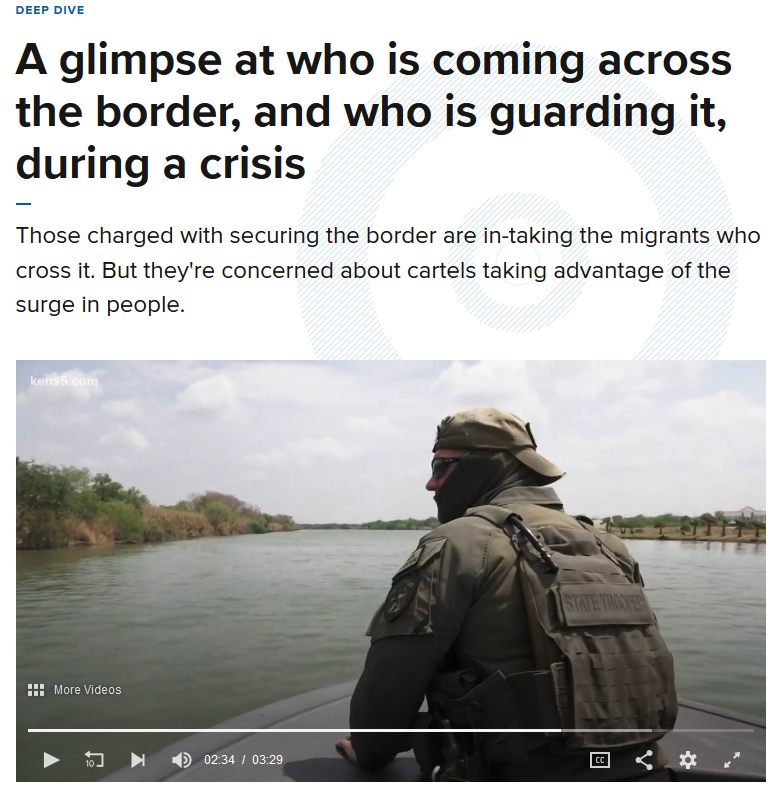 "There was a gaggle of us, journalists, who couldn't be along the banks of the river at several points of migrant crossings without the escort of either local, state or federal law enforcement. Texas Department of Public Safety troopers took us on a tour. On March 6, Gov. Greg Abbott and DPS launched Operation Lone Star. What we saw on this day was part of that effort."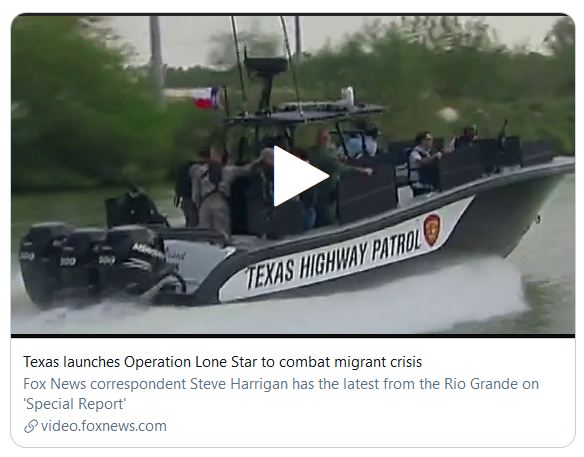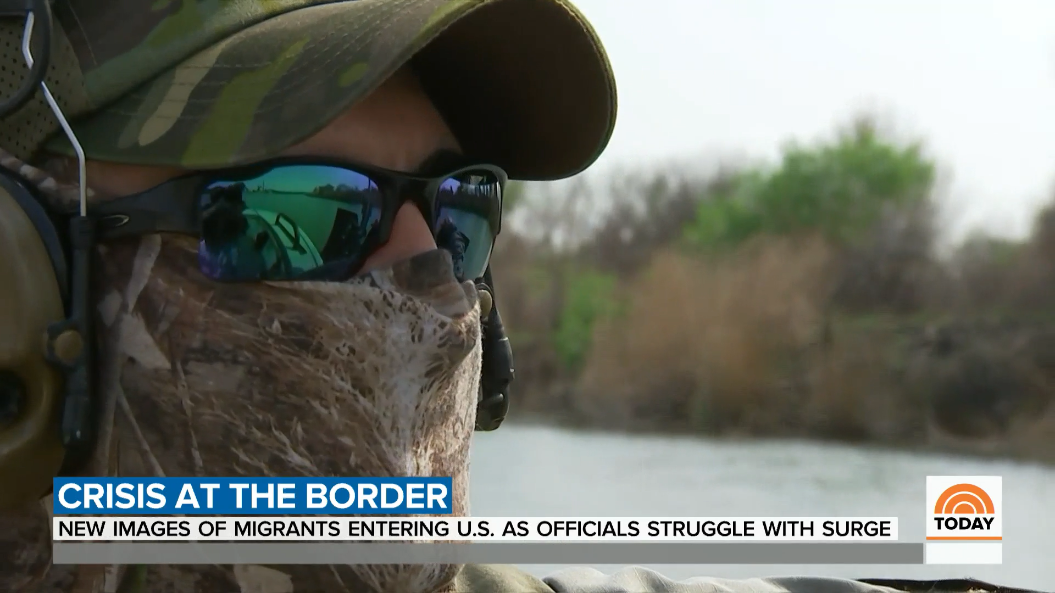 "In a bird's-eye view of the surge of migrants at the Southern border, new camera images show dozens of people, including families, crossing into the U.S. within minutes. NBC's Gabe Gutierrez reports for TODAY from Laredo, Texas."