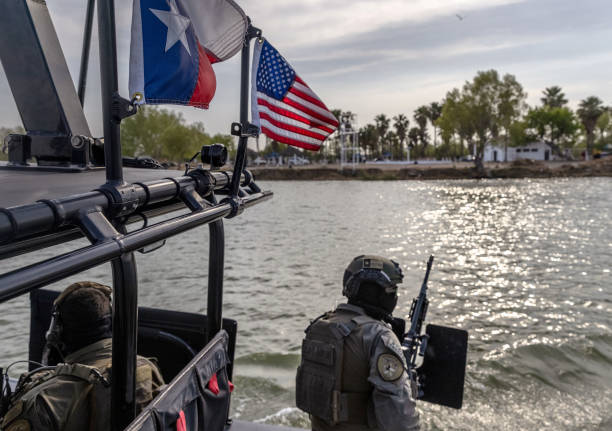 (Photo above courtesy of Getty Images)
As part of Operation Lone Star and under the direction of Governor Abbott, DPS continues its presence, including air, ground, marine and tactical security assets, along the border to combat the smuggling of people and drugs into Texas. 
Check out some of the recent news coverage of Operation Lone Star below.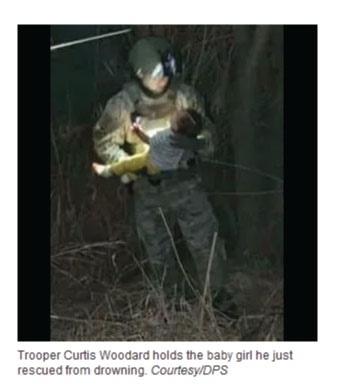 "A Clay County trooper rescued a 6-month-old girl and her mother from drowning after smugglers threw them out of a raft floating in the Rio Grande, Texas officials said. 
"I climb into a tree and see that this woman is hanging onto a tree branch with the baby in her arm," he said. "And the water's going over the baby."
"He changed position to help. 
"l got above her, kind of fell in, grabbed the baby, held the baby like a football and helped the woman onto a tree branch," Woodard said."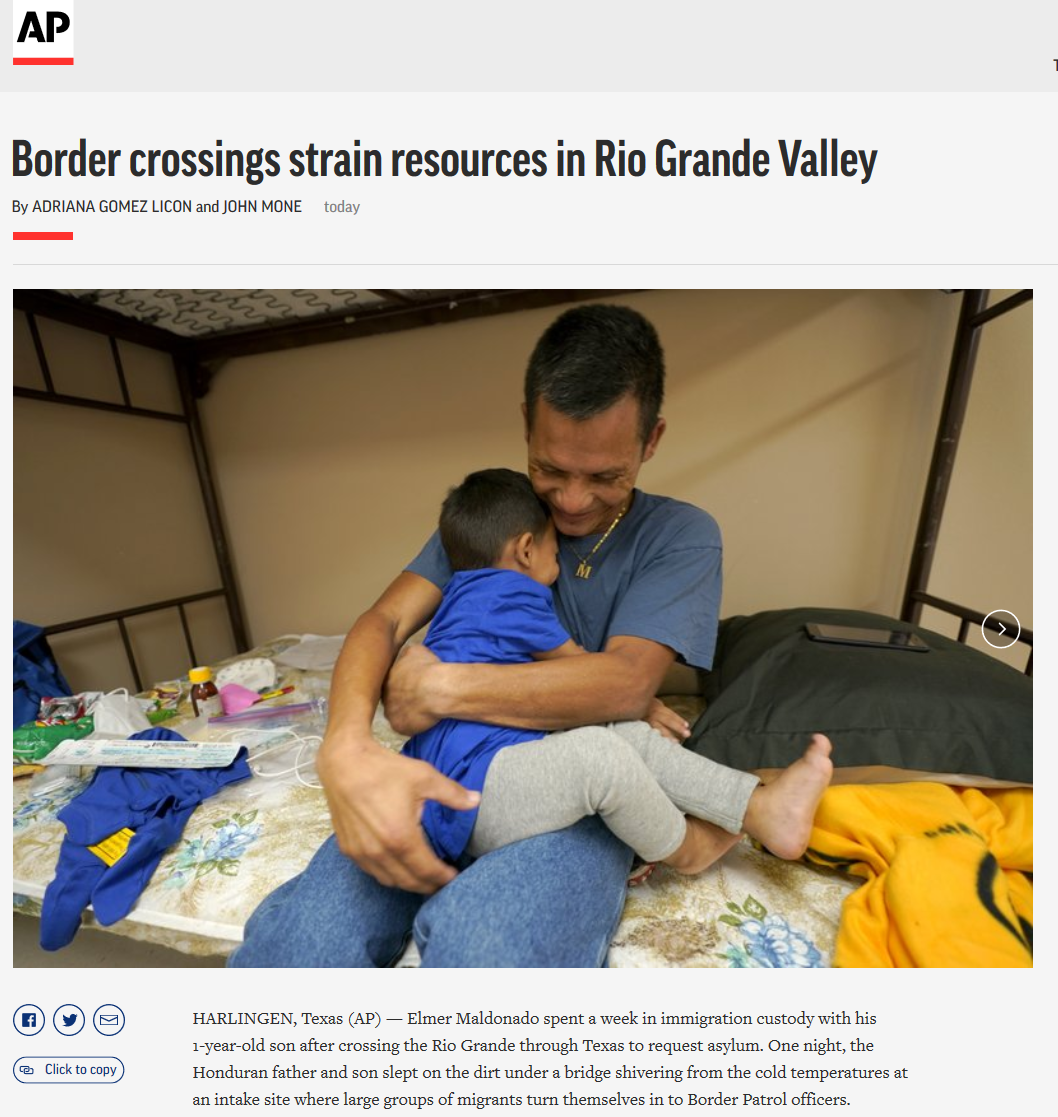 "Victor Escalon, regional director of the Texas Department of Public Safety, says he worried the more people are smuggled across the Rio Grande, the more opportunities for criminal organizations to flourish in the area.
"As a parent, as a human being, you want to make sure (migrant children) are cared for. They are kids. They don't know any different," he said. "But the more people you bring across, the individuals who are in charge of coordinating the criminal element, the smuggling of narcotics they are going to look for opportunities."
"While the press continues to get limited access to operations at the Donna tent facility, Texas State troopers allowed Channel 5 News to see first-hand what's happening on the border during the migrant surge … In just two weeks since the start of Operation Lone Star, state police has been involved in 34 vehicle pursuits and has referred 8,000 migrants to Border Patrol. Although Texas DPS cannot enforce U.S. immigration laws, their presence aims to serve as a deterrent to drug and human traffickers."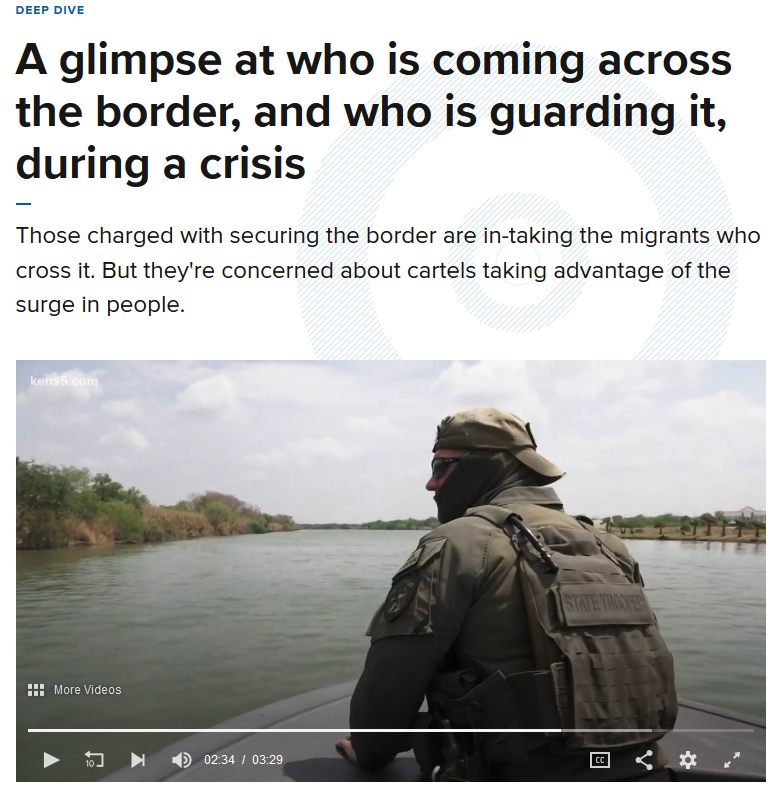 "There was a gaggle of us, journalists, who couldn't be along the banks of the river at several points of migrant crossings without the escort of either local, state or federal law enforcement. Texas Department of Public Safety troopers took us on a tour. On March 6, Gov. Greg Abbott and DPS launched Operation Lone Star. What we saw on this day was part of that effort."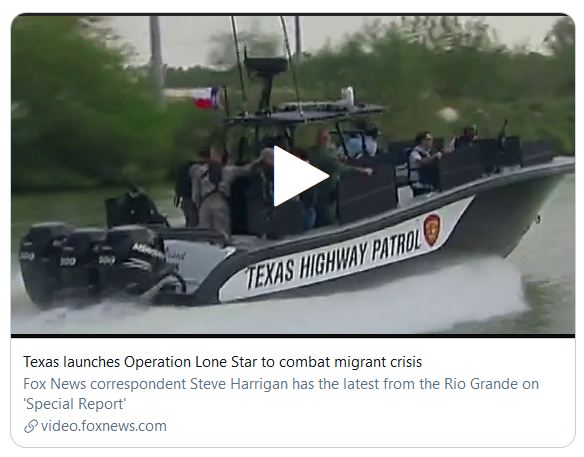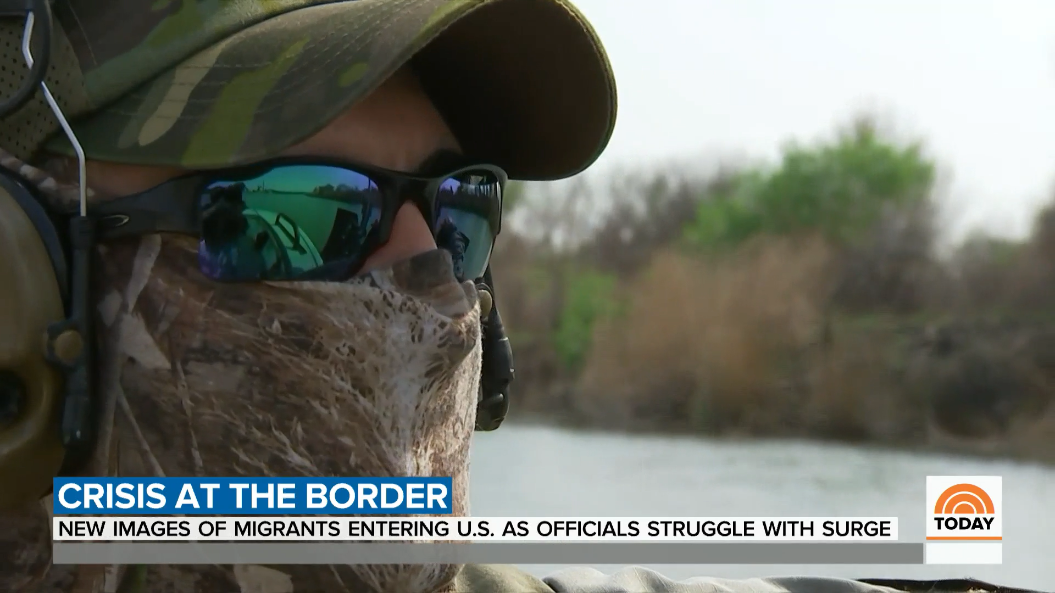 "In a bird's-eye view of the surge of migrants at the Southern border, new camera images show dozens of people, including families, crossing into the U.S. within minutes. NBC's Gabe Gutierrez reports for TODAY from Laredo, Texas."