WESLACO – The Texas Department of Public Safety (DPS) seized seven firearms and various firearm parts, after a Texas Highway Patrol Trooper stopped a vehicle in Hidalgo County during Operation Lone Star.
On June 7, 2021, just after 9:30 p.m., a DPS Trooper stopped a gray Dodge pickup on U.S. 83 in Palmview for a traffic violation. The driver consented to a vehicle search, which resulted in the Trooper discovering numerous firearms, including AR-15 rifles and an AK-47, and some firearm parts. One of the AR-15 rifles was stolen from the Harris County Constable's Office.
The weapons were likely headed for Mexico. The driver is facing firearms smuggling charges.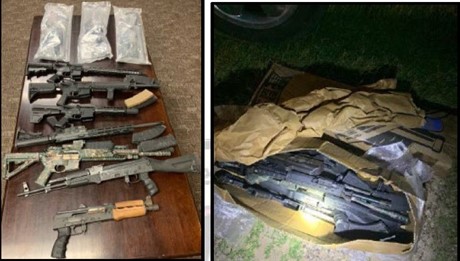 ### (DPS South Texas Region)