The Texas Department of Public Safety (DPS) mobile app presents a new interactive way to protect and serve the people of Texas.
With the Texas DPS mobile app, you can easily explore the state's Sex Offender Registry, Texas 10 Most Wanted lists, and much more.
Favorite Features:
Easy-to-use and interactive map lets you search for registered sex offenders by location, name, route and proximity.
View detailed information from the Texas 10 Most Wanted program, submit a tip or just use this app to increase your awareness, and be on the lookout for fugitives and wanted sex offenders.
Learn the location of registered sex offenders and view recent cases of human trafficking happening near you using GPS information.
Use iWatch Texas to report suspicious activity to DPS law enforcement. 
From the Panhandle to the Rio Grande; whether you're in Austin or Abilene; download the Texas DPS mobile app to stay safe and informed everywhere you go.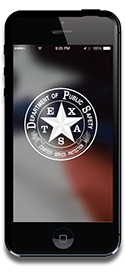 For iPhone
Available on
the App Store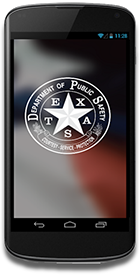 For Android
Available App
on Google Play