WESLACO – The Texas Department of Public Safety (DPS) seized 683 pounds of marijuana in a collaborative effort with U.S. Border Patrol in Starr County as part of Operation Lone Star.
On Sept. 12, 2021, DPS assisted U.S. Border Patrol Agents who observed nine individuals smuggling suspected bundles of marijuana on a boat and then loading the suspected drugs into a vehicle. The group attempted to flee back to Mexico, abandoning the vehicle and boat at the riverbank. DPS and U.S. Border Patrol were able to seize eight large bundles of marijuana and apprehend one suspect – a Mexican national who was taken into custody and charged with possession of marijuana.
The drugs have an estimated street value of $545,000.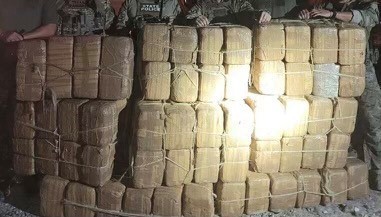 ### (DPS South Texas Region)