LAREDO – The Texas Department of Public Safety (DPS) seized 44 pounds of methamphetamine on May 7, 2021, during a traffic stop in Webb County.
At approximately 4:25 p.m., a DPS Trooper attempted to stop a 2007 white Ford F-150 traveling southbound on Interstate 3, for a traffic violation. As the Trooper attempted to catch up to the vehicle, it was found abandoned. A search of the vehicle revealed 20 wrapped bundles of methamphetamine concealed inside the vehicle.
The methamphetamine had an estimated street value of $1,410,000. The DPS Criminal Investigations Division is further investigating this case.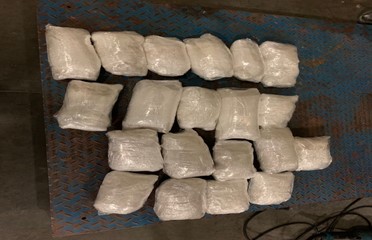 ### (DPS South Texas Region)