CORPUS CHRISTI – The Texas Department of Public Safety (DPS) seized 22 kilograms of methamphetamine, after a Texas Highway Patrol Trooper working Operation Lone Star stopped a vehicle in Kleberg County.
On March 11, 2022, just after 1:00 a.m., the Trooper stopped a Ford Focus on US 77 in Riviera, for a traffic violation. During the stop, the Trooper discovered 28 bundles cellophane-wrapped bundles containing methamphetamine inside the vehicle.
The driver, a female from Brownsville, Texas, was arrested for manufacturing and delivery of a controlled substance and was transported to the Kleberg County Jail.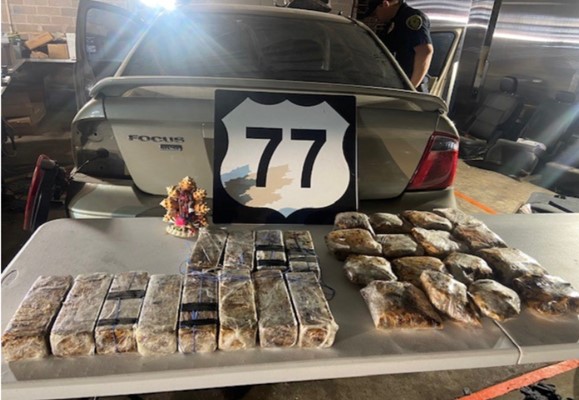 ### (DPS – South Texas Region)