LAREDO – The Texas Department of Public Safety (DPS) during Operation Lone Star seized $389,620 in cash after a Texas Highway Patrol Trooper stopped a vehicle in La Salle County.
On June 30, 2021, at approximately 10 p.m., a DPS Trooper stopped a white Buick SUV traveling south on Interstate 35 near mile marker 64 for a traffic violation.  During the traffic stop, the Trooper discovered plastic-wrapped bundles containing U.S. currency in a hidden compartment underneath the third-row passenger seat.
The driver, 65-year-old Hugo Alfredo Mendoza Martinez, of Katy, Texas, was arrested, charged with money laundering and taken to the Webb County Jail.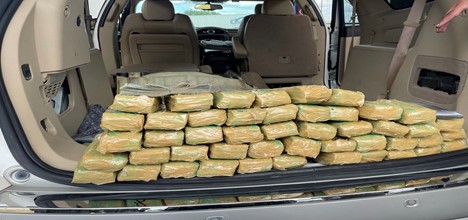 ### (DPS South Texas Region)