DEL RIO – The Texas Department of Public Safety (DPS) seized three firearms and 1.38 pounds of marijuana, after a Texas Highway Patrol Trooper stopped a vehicle in La Salle County as part of Operation Lone Star.
On July 7, 2021, at approximately 10 p.m., a DPS Trooper stopped a black Hyundai passenger car for a traffic violation. The vehicle was driving south on Interstate 35 near mile marker 50. During the traffic stop, the Trooper discovered three firearms and one plastic-wrapped bundle of marijuana in the trunk. The firearms included two high-powered automatic rifles and one handgun configured to accept rifle magazines.
The driver, 29-year-old Jesus Alfredo Garcia, of San Ygnacio, Texas, and passenger, 50-year-old Alejandra Del Rayo Alvarado, of Laredo, Texas, were arrested and charged with firearms smuggling and possession of marijuana. Both were taken to the La Salle County Jail.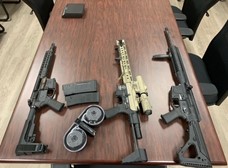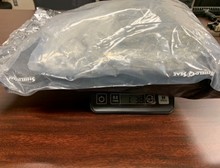 ### (DPS South Texas Region)