Instructor Bios: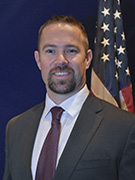 Michael Harper, M.Ed., Fitness Wellness Training Manager
Hometown – Round Rock, TX
Credentials/Certifications – American College of Sports Medicine Certified Personal Trainer, Cooper Institute Certified Personal Trainer, United States Weightlifting Sports Performance Coach, Cooper Institute Law Enforcement Fitness Specialist Instructor, Functional Movement Screen Level I & II Instructor, Texas Commission on Law Enforcement Basic Instructor
Education – Michael received his Bachelor degree from Howard Payne University and Masters of Education in Health & Physical Education from Tarleton State University plus maintains significant practical learning as a competitive collegiate as well as endurance Ironman athlete.
Experience – Michael has provided fitness training to beginners to elite athletes and everyone in between as well as provided hands-on education for exercise professionals at locations all around the world. He is active as a board member of the International Association of Chiefs of Police (IACP) Officer Safety and Wellness Section. He has provided presentations at the IACP Officer Safety and Wellness Symposium, Federal Law Enforcement Training Centers Physical Techniques Training Consortium, American Occupational Health Conference, IACP mid-year conference in 2019 and 2020, the Law Enforcement Management Institute of Texas (LEMIT), National Strength & Conditioning Association Tactical Strength & Conditioning annual conference, Public Safety Commission over TX DPS and multiple agencies throughout Texas as well as across the nation. In addition to regular presentations, Harper has also contributed to IACP Police Chief Magazine where he co-authored "Enhancing Officer Safety & Survivability" and the July 2020 special feature article "The Importance of Health and Wellness During a Crisis." He is also actively involved in research with his most recent article published in the International Journal of Police Science on "Police Chief Perceptions of Officer Physical Fitness and Barriers to Better Fitness." As former Associate Director and Strategy Leader for First Responder and Military Programs for The Cooper Institute, he assisted agencies throughout the U.S. & internationally in their quest to make themselves and their colleagues fit for duty and fit for life. He also created The Cooper Institute's Law Enforcement Advisory Board to analyze field needs and ensure education assisted with a physical "state of readiness" within law enforcement. This spurred his work on development of first responder injury prevention curriculum and text alongside normal duties associated with regular updates to curriculum for military and first responder programs at The Cooper Institute.
Beyond first responders and military programs, Michael has significant experience in curriculum development, editing process and delivery of content on topics of Resistance Training Prescription & Program Design, Biomechanics of Exercise, Bootcamp & Circuit Leadership, Corrective Exercises, Military Exercise Leader Program, Small Group Training, Exercise Safety, Behavior Change Techniques, Flexibility Program Design and Techniques, Medical Screening, Biomechanics of Exercise, Functional Fitness Training, Cardiovascular Program Design, Advanced Interval Training, Advanced Exercise Techniques, Functional Movement Screen, Body Composition Techniques, Anatomy, Coronary Risk Factors, Nutrition, Sports Nutrition & Supplementation, Exercise Physiology, Weight Control Strategies, Health Conditions & Exercise, and Health Promotion. Additional topics have been presented by Michael at regional, state and national conferences as well as regular dissemination through scholarly publications, including peer reviewed research articles, and online content.
Beyond the classroom, Michael started his career as an Assistant Strength Coach at Texas Tech University before moving on to become Head Strength Coach at Tarleton State University. During this time, Michael oversaw all aspects of the strength and conditioning programs for 13 different sports at Tarleton State. Outside of competitive athletes, Michael has worked with beginners and a plethora of individuals in between as he successfully opened a Boot Camp style gym in Frisco, TX. There he regularly received recognition due to the franchise being ranked in the top 10 in the nation. Recognition was also received within his job position for performing in the top 10 in the nation and #1 within his region while leading a team of trainers and working individually with clients.
As is evident from these experiences, Michael is no stranger to analyzing the needs of diverse populations and applying successful programs to enhance their development. With each group, Michael has a goal to make each individual as strong as possible – and due to appropriate programming and education, he is able to help them become stronger than what they ever imagined.
Training to be strong and pushing the limits of fitness has been a very personal part of Michael's life. As a former collegiate football player and Ironman Triathlete, he has learned just how strong we can be as he pushed past his own personal limits. Yet, he has also seen the health benefits of even just training to be fit. That alone, just might have made an impact in the early death of his dad who suffered from the #1 killer in the U.S., a heart attack.
Hobbies – Exercise, running, cycling, being outdoors, house projects
Philosophy – You are stronger than you think, yet you will never know unless you try.
Favorite quote – "Tough times don't last, tough people do!" "The more difficult the obstacle, the stronger a person becomes when he hurdles it."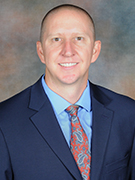 Roy Lytle, Sergeant Fitness Wellness Unit
Hometown – Robinson, Texas
Credentials/Certifications – American College of Sports Medicine Certified Personal Trainer, Cooper Institute Certified Personal Trainer, Cooper Certified Law Enforcement Fitness Specialist, DPS Fitness Institute graduate, TCOLE Basic Instructor, Live Threat Engagement Instructor, and Master Level Peace Officer.
Education – Sergeant Lytle received a Bachelor degree in Computer Science with a Minor in Kinesiology from Southwestern University.
Experience/Expertise –Fitness has continually been a part of Sergeant Lytle's day to day activities as a competitive athlete to finding ways to incorporate fitness into the demands of being a Highway Patrol Trooper. While at Southwestern University, as a collegiate athlete Lytle competed in Cross Country 5 mile races and Track focusing on the steeple chase and 1500 meter races. In December of 2002, Sergeant Lytle graduated from the Texas State Trooper Academy. Sergeant Lytle served as a Highway Patrol Trooper for 16 years working as a road Trooper, Corporal, and at the Capitol on Patrol and Detail. During his Trooper career, Sergeant Lytle maintained practical experience in maintaining a fitness regimen and continued to compete in endurance races and track and field events, such as Jameson 5K, Texas Round-Up 5K, Capitol 10K, 3M half marathon, Marine Corps Marathon, Spartan Race, Waco Half Ironman Triathlon, and continues to be active in the Texas Police Games 5k, 10k, Duathlon, Triathlon, Shot Put, Discus, Long Jump, 400m, 800M, and 1500m races. Sergeant Lytle assisted the Fitness Wellness Unit with DPS sleep study research and the creation of forms to assist in tracking Department fitness.
Hobbies –Family, Running, Hiking, and furniture/house projects.
Philosophy –Functional fitness to enjoy life with the ones you love.
Favorite quote –"The only thing necessary for the triumph of evil is for good men to do nothing" –Edmund Burke.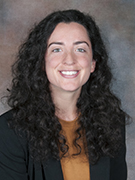 Inst. Holly Cuozzo, M.Sc., Fitness Wellness Training Education Specialist
Hometown – Silver Spring, MD
Credentials/Certifications – Master of Science in Sport and Exercise Science, American College of Sports Medicine (ACSM) Certified Personal Trainer, CrossFit Level 1, Precision Nutrition Level 1, National Council on Strength and Fitness (NCSF) – Certified Strength Coach and Certified Personal Trainer
Education – Holly earned her Master of Science in Sport and Exercise Science from University of Essex. Her dissertation research explored the effects of beet juice on physical and cognitive performance as well as muscular and cerebral blood flow. Prior, she completed her Bachelor of Arts at the University of Maryland. Her independent study in Education and Community Development focused on educational theory and practice, social science, and experience-based research on education for juveniles during and after time spent in detention centers and long-term treatment facilities. She also continues to learn practically from her experience as a collegiate and women's club rugby player and a CrossFit athlete.
Experience – Holly has been a lifelong athlete, competing in soccer, cheerleading, gymnastics, figure skating, tennis, and volleyball. She spent one year in England playing rugby as a varsity student-athlete while earning her Master of Science and coaching CrossFit at a nearby gym. Holly continues to play rugby and enjoys CrossFit workouts.
Holly has coached a wide range of individuals and groups, including older individuals returning to physical activity after a hip replacement or stroke, competitive athletes, and individuals with little to no experience lifting weights. For athletes at all levels, her focus is instructing proper movement patterns and encouraging foundational healthy habits. This approach has resulted in incredible improvements in strength, work capacity, and confidence.
Holly grew up in a family that loved food, giving her an affinity for cooking and healthy eating. She has explored and studied a number of nutritional strategies. Her Precision Nutrition Level 1 equips her to tackle the behavior change that makes nutritional improvements more sustainable long-term.
Leaning on her experience as a classroom teacher and a coach in the weight room, Holly continually encourages others become the strongest, healthiest, most confident versions of themselves. She believes strongly in pursuing a lifestyle that incorporates both discipline and flexibility, allowing for continued improvement and enjoyment.
Hobbies – CrossFit/weightlifting, rugby, cooking, baking, hiking and other outdoor activities, road trips with plenty of stops for local coffee shops, and petting dogs
Philosophy ­– Always pursue strength, athleticism, and overall improvement; and never stop practicing the basics
Favorite quote – "Eat [real] food. Not too much. Mostly plants" –Michael Pollan, In Defense of Food.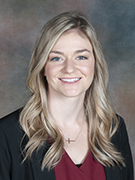 Inst. Morgan Prince, M.Sc., Fitness Wellness Training Education Specialist
 Hometown – Lubbock, Texas
 Credentials/Certifications – Master of Science in Kinesiology, Sport, Recreation; National Strength & Conditioning Association, Certified Strength & Conditioning   Specialist (CSCS), Texas Commission on Law Enforcement Basic Instructor Certification
 Education – Morgan received her Bachelor of Behavioral Science degree from Hardin-Simmons University in Abilene, Texas. Her major included a Kinesiology focus with  a minor in mathematics. Morgan earned her Master of Science degree in the field of Kinesiology from Hardin-Simmons University. During her undergraduate career, she gained practical application, as a 4-year collegiate volleyball athlete, in addition to coaching athletes since.
Experience – Morgan grew up in West Texas where sports are in every corner. Athletics have always been a part of her and her family's lifestyle. In high school, Morgan was shown the importance of fitness and wellness by her strength and conditioning and volleyball coach. She grew a passion for advancing the human body to perform at the highest level.
Advancing her athletic career to the collegiate level, Morgan pursued a competitive volleyball career at Hardin-Simmons University. During her tenure, she had the privilege to be a four-year letterman and team captain for three of the four years. During this time, she experienced practical applications through her volleyball career, strength and conditioning internship, and instructing athletes. Completing her undergrad at Hardin-Simmons University, Morgan advanced to a Master of Science program.
Morgan began her career outside of the university setting working in Dallas, Texas as a gym coordinator/assistant manager at a training facility as well as a personal trainer. Morgan established her health and wellness career by disseminating health and wellness material via emails, in person communications, and presentations. In addition, she was named the head coach for a sophomore high school volleyball team and incorporated a strength and conditioning program for athletes where she led the team with no injuries.
After her time in Dallas, she moved to Austin, Texas to develop a youth strength and conditioning program at a training facility in Steiner Ranch, Texas. She also continued her passion for volleyball by coaching two teams for a volleyball club in Cedar Park, Texas.
Morgan began her career with TX DPS as an intern with the Fitness Wellness Unit. As an intern she was heavily involved in the creation of a six-week wellness program for approximately 10,000 employees at TX DPS, as well as utilization at 6 additional Texas state agencies. She edited curriculum and presented in classroom settings. Morgan finished out her internship as she developed a strength and conditioning program for TX DPS employees and outside agencies. Since then, Morgan became a full time employee of the Fitness Wellness Unit and has been involved in presentation, workout development, special unit injury prevention programs and workout instruction via both live and recorded workouts.
Morgan continues to develop a deeper love for fitness and wellness. She continues to challenge herself and grow in the field of fitness and wellness.
Hobbies – Volleyball, exercise, and family.
Philosophy – "When it is obvious that the goals cannot be reached, don't adjust the goals, adjust the actions steps." - Confucius
Favorite quote – "The best way to find yourself is to lose yourself in the service of others." – M. Gandhi
Dat Le, Statistician
Hometown – Austin, TX
Credentials/Certifications – Completed Six Sigma: Green Belt, Statistics Foundations 2, Data Visualization for Data Analysts, Excel Statistic Essential, Excel Data-Analysis, Creating Interactive Dashboards in Tableau, and Excel 2016: Charts in Depth.
Education – Dat received his Bachelor of Science in Electrical Engineering at the University of Texas – Austin. Additionally, he has engaged with the Department of Statistics and Data Sciences at the University of Texas for their Statistics Institute in addition to other focused educational opportunities.
Experience – Dat has significant experience utilizing his six-sigma and statistical data analysis skills to perform yield and trend analysis. With his knowledge of statistical theory, practices, and techniques, he was able to select appropriate mathematical and statistical methods and translate data to meaningful representations, and present data both in graphics and narrative supporting documents in the process of characterizing devices and/or reports in his previous role as a Senior Product Test Engineer.
Dat has a desire of high quality and collaboration with co-workers, management, internal and external clients. He's analyzed, interpreted results, root-caused, and developed simulations in a number of different environments.
Since joining TX DPS, Dat has worked diligently to optimize and streamline reporting and enhance dissemination methods. 
Hobbies – Family, cooking, and photography.
Philosophy ­– Treat people the way you want to be treated. Suffering can be overcome; happiness can be attained.
Favorite quote – "Be the reason someone smiles. Be the reason someone feels loved and believes in the goodness in people." ―  Roy T. Bennett
Field Liaison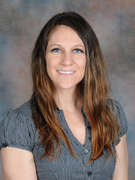 Inst. Alexis Schminke, Training Specialist
Hometown – Elizabeth, Colorado
Credentials/Certifications – Certified Holistic Nutritionist, Certified Nutrition and Wellness Consultant, Certified Weight Management Specialist, Functional Diagnostic Nutrition Practitioner, American College of Sports Medicine (ACSM) – Certified Personal Trainer, National Academy of Sports Medicine (NASM) - Certified Personal Trainer and Corrective Exercise Specialist, Cooper Certified Law Enforcement Fitness Specialist, USA Weightlifting Sports Performance Coach, Trigger Point therapy Instructor, Sand Bell Level I Instructor, Yoga level 1 Instructor, Yoga for First Responders Instructor, and Indoor Cycling Instructor.
Education –– Alexis received her Bachelor of Science degree from Colorado State University – Pueblo.  Alexis has received credentialed fitness education and training from the United States Olympic Training Center (Colorado Springs, Colorado) and the Cooper Institute (Dallas, Texas) as well as practical application as a competitive collegiate athlete and continued tournaments and competitions.
Experience – Alexis grew up in a family that was centered on physical fitness.  Having a father that was a collegiate wrestler, and an aunt that was an Olympic gymnast along with a competitive water skier, holidays and weekends for her family were spent watching, participating or practicing for an upcoming event.  Being in Colorado, this ranged from water skiing in the summer to snowboarding in the winters.  This led Alexis to pursue competitive volleyball where she worked her way up to competing at the collegiate level as well as competitive volleyball tournaments in addition to coaching a local volleyball club team once located in Texas.
Alexis also enjoyed swimming, for fun and for competition.  At the age of 14, Alexis started teaching swimming lessons to young children. Alexis was a swim coach at numerous locations in the Denver area for 10 years, until she moved to Texas.  During this time, her focus was young children that had a fear of water.  By the time Alexis had coached them for a while; they were jumping into the deep end and swimming on their own.
Alexis moved to Texas and began her career with DPS in 2008.  Before moving to the Fitness Wellness Unit in January 2014, she was deeply involved in testing and implementation of the rower being used as a physical fitness training tool.  Shortly after the rower was implemented, Alexis also helped to test and implement the Combat Fitness Evaluation. 
Throughout her years of athletics, as a coach and in her role as a Training Specialist, Alexis has always had a passion for nutrition.  With her specialized education in nutrition, Alexis is able to help people tackle weight loss, gain lean muscle mass, learn the basics of eating to fuel the body and ways to eat well on the go.   Her mission is to help people eat healthy to function optimally, increase energy, and take care of their bodies.
Hobbies – Volleyball, biking, running, cooking, gardening and anything outdoors.
Philosophy – Eat real food, mostly plants.
Favorite quote – "When diet is wrong, medicine is of no use. When diet is correct, medicine is of no need." Ayurveda proverb "Let food be thy medicine, and thy medicine be thy food" Hippocrates.