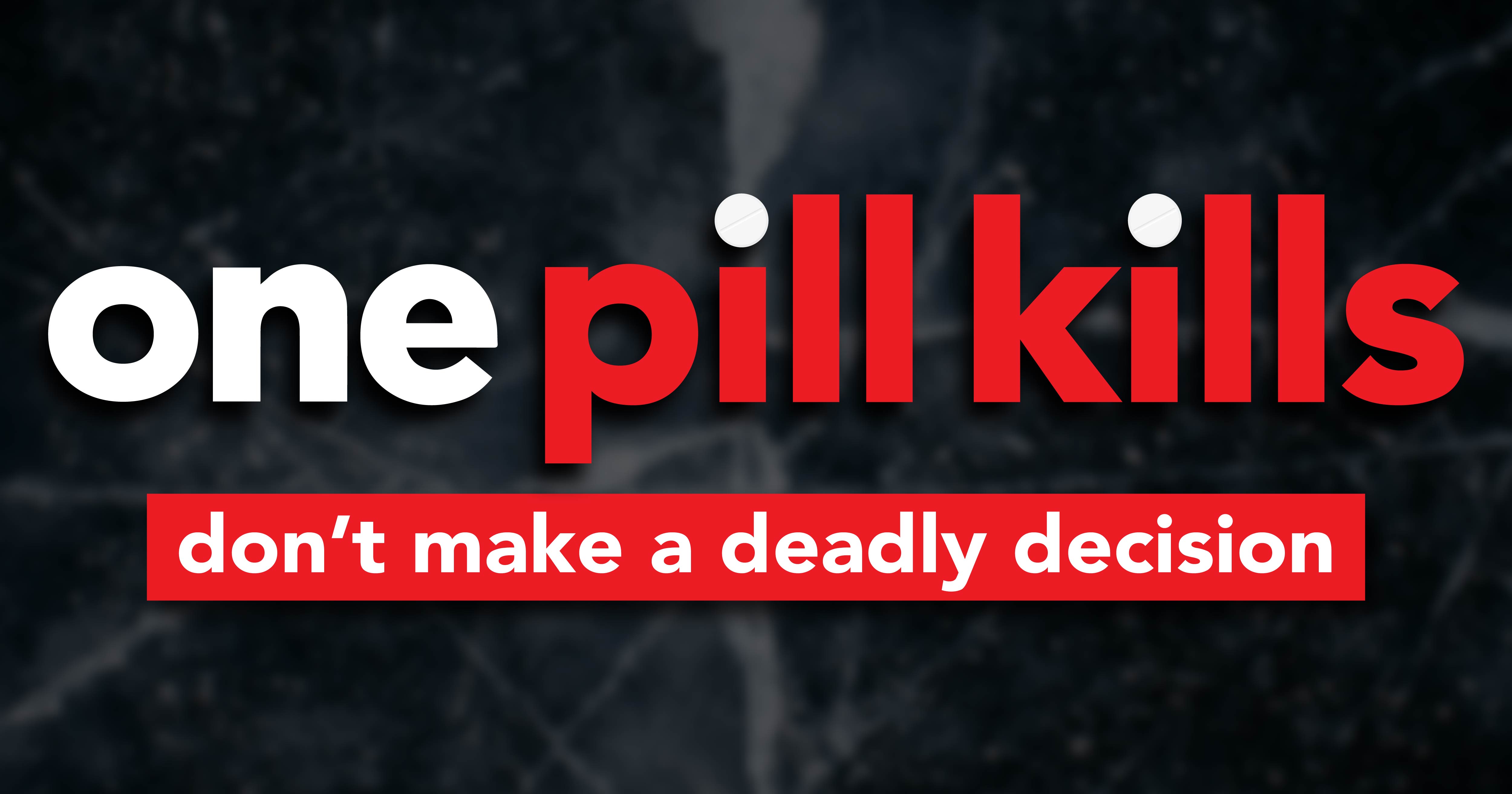 "Simply put, fentanyl is a clandestine killer, and Texans are falling victim to the cartels that are producing it." – Governor Greg Abbott
RAISING AWARENESS TO SAVE THE LIVES OF TEXANS
Fentanyl is a deadly synthetic opioid that is impacting communities across Texas and endangering Texans of all ages. Fentanyl-related deaths reported in Texas increased 89% from 2020 to 2021, and the time to combat the infiltration of this drug into our state is now.
Under the direction of Governor Abbott, the Texas Department of Public Safety (DPS) is working to raise awareness about the dangers of this drug to save the lives of Texans. Often, people don't even know that they're taking this deadly drug. This web page will serve as a resource to help spread the message about the dangers of fentanyl.
Mexican drug cartels are mass-producing and trafficking counterfeit prescription pills laced with fentanyl into Texas. The reality is that many of these fake pills look so real that it's hard to tell the difference between fake and real prescription pills. So much so that even experts have a hard time telling the difference. Don't fall victim to the deadly dangers of fentanyl.
To combat the rise in fentanyl across Texas, DPS continues to combat the smuggling of this deadly drug into our state, particularly as part of Operation Lone Star. Since Operation Lone Star began in March 2021, DPS has seized more than 361 million* lethal doses of fentanyl across the state. This is enough fentanyl to kill every man, woman and child in the United States.
DANGERS OF FENTANYL
Fentanyl is often pressed into fake pills or cut into street drugs, such as methamphetamine, heroin and cocaine — often without the user knowing it — and the outcome can be deadly. In fact, most people who die from fentanyl didn't know that they were even taking this deadly drug. One of the challenges in combating this crisis is the fact that these "fake" pills are everywhere. They are widely available. They aren't hard to purchase.
Fentanyl dangers are impacting Texans of all ages. Fentanyl is 50–100 times more potent than morphine — just 2 milligrams could be lethal. According to U.S. Drug Enforcement Administration (DEA) lab tests, "four out of every ten fake pills with fentanyl contain a potentially lethal dose." The impacts of fentanyl are devastating — and deadly.

GOVERNOR ABBOTT'S INITIATIVE
In September 2022, Governor Abbott ordered state agencies to raise awareness and launch coordinated efforts to inform and educate the public on the dangers of fentanyl, its lethality and prevalence across Texas. Below are actions recently taken by Governor Abbott in the fight against fentanyl.
SOCIAL MEDIA TOOLKIT
As part of our fentanyl awareness public relations campaign, DPS is providing the following materials for use to promote the dangers of fentanyl.
Download and share our series of posters about the dangers of fentanyl.
Social Media Graphics: Download and share across your social media platforms.

FENTANYL: IN THE NEWS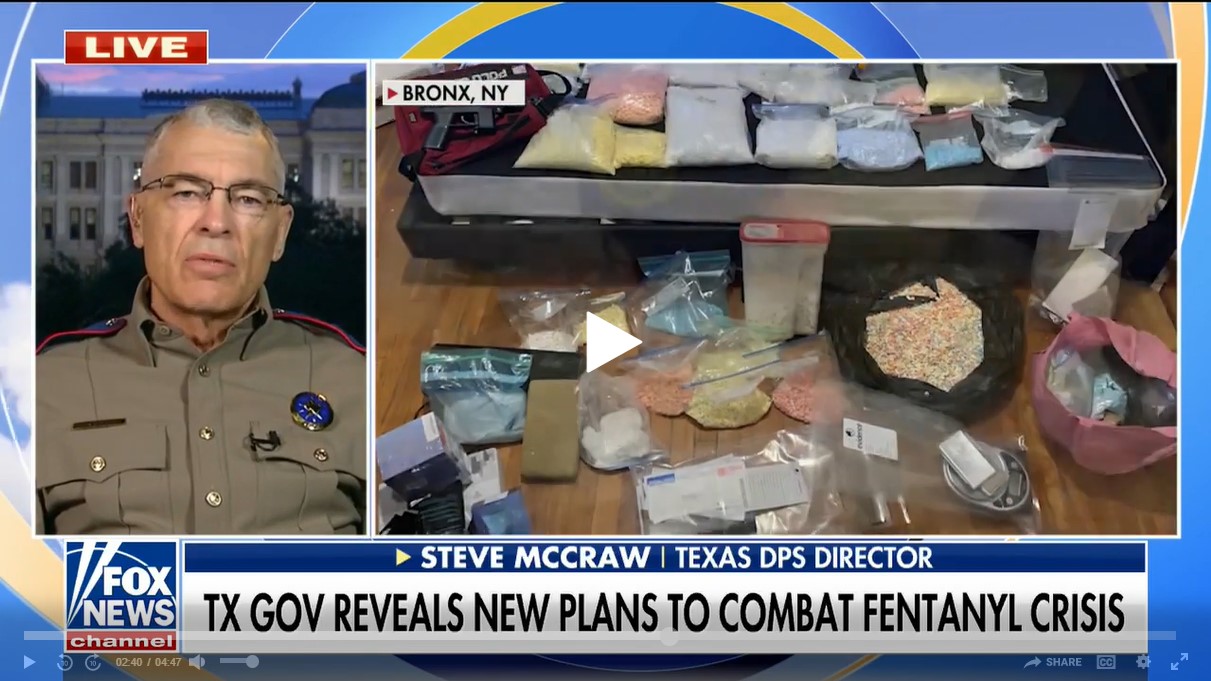 Watch as DPS Director Steven McCraw talks with FOX News about the dangers of the growing fentanyl crisis, the efforts by Governor Abbott to combat this and how Mexican drug cartels are targeting children.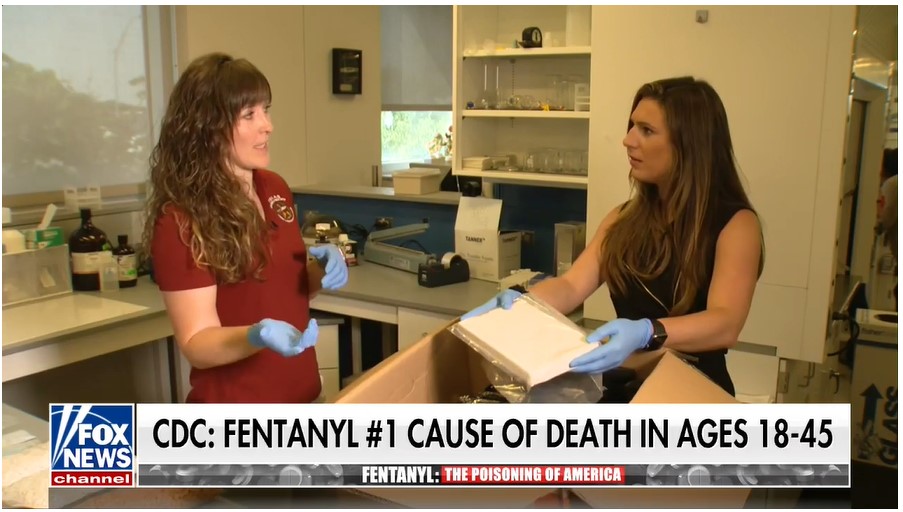 "Mexican drug cartels are smuggling fentanyl into our country any way they can," he (Governor Abbott) said. "It is laced into every other street drug available, as well as being disguised as legal prescriptions, as this lab has discovered. Because of the folks at this lab, who handle potentially lethal drugs every day, we are saving the lives of thousands of Texans from the deadly scourge of fentanyl."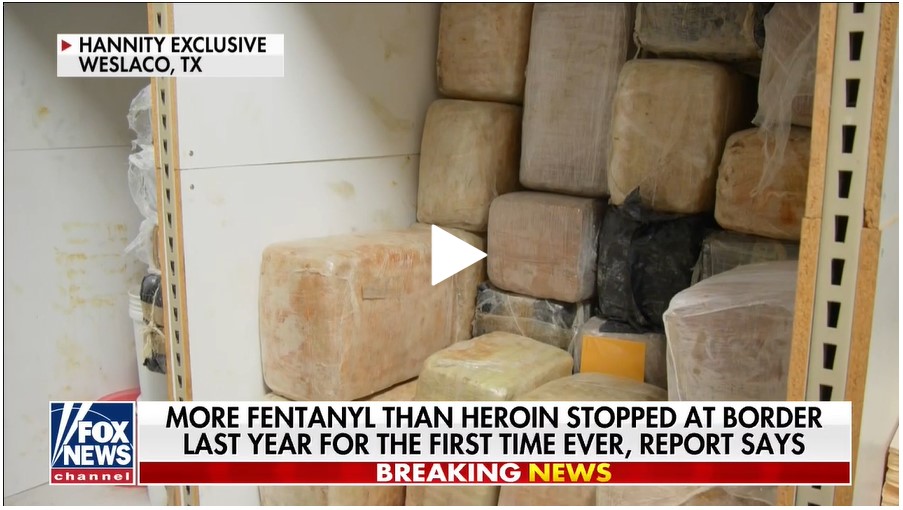 "An agent at the crime lab, Jennifer Hatch, told Carter that as new drugs emerge, and 'new analogs' appear, she and her colleagues are doing their best to combat the drug surge, as well as to figure out what quantities of the deadly toxin are coming into the United States.
"Hatch said it takes only 2 mg of fentanyl, which Carter showed was a barely visible few crystals in a test tube, to kill an adult.
"Those drugs, Carter said, have made their way into places like schools and elsewhere — where at times unsuspecting drug users ingest a cocktail that includes trace amounts of the narcotic; enough to kill them."
"The problem with that is that those [fake] pills can be made so well that the average user would have no idea what they got from a regular pharmacy and what was actually made at a place like this," Lt. Craig Cummings said.
HOW CAN YOU MAKE A DIFFERENCE?
Help DPS spread the message. Share and utilize the resources on this page to help us educate Texans on the dangers of fentanyl. Together, we can make a difference and stop this deadly drug from killing any more of our fellow Texans.
[Data Note: Seizure data represents an extract from a live database, and information is subject to change. The records may not represent the totality of all seizures as existing records are reviewed, approved, and updated, and additional reports are processed. Fentanyl reporting is considered preliminary until verified by lab tests. 2 mg of fentanyl is considered a potentially lethal dose. Pounds are converted to mg, then divided by two to derive lethal doses.]
*Stat as of 02/03/2023