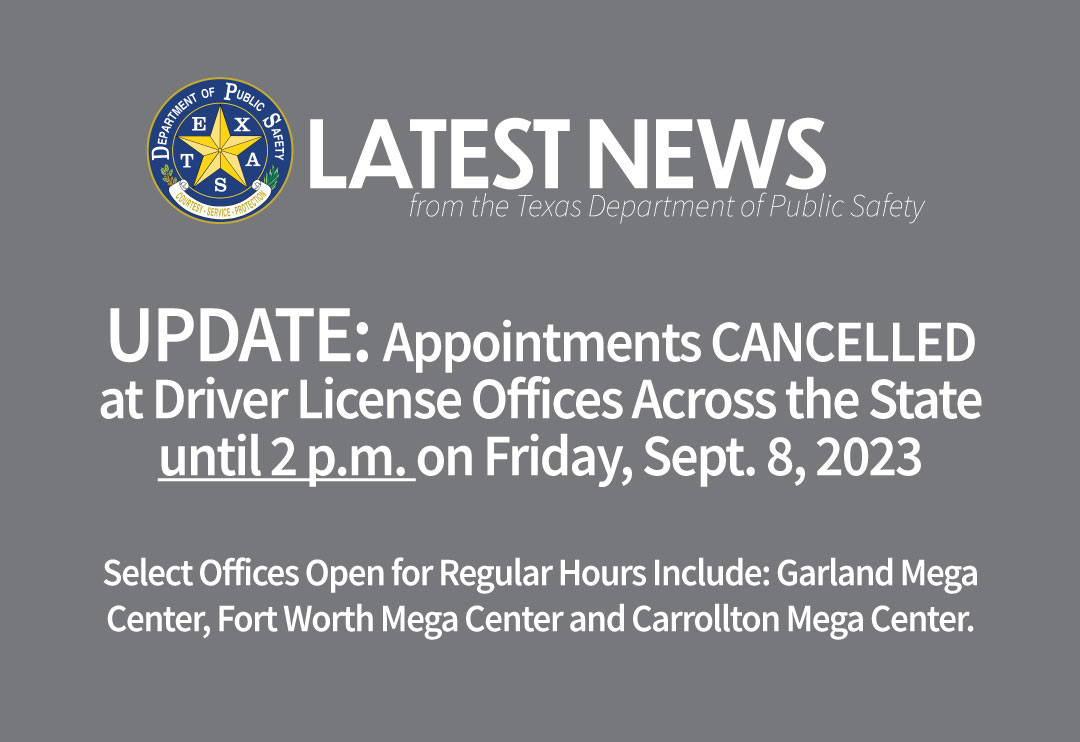 AUSTIN – The Texas Department of Public Safety (DPS) is now cancelling driver license appointments for Friday, Sept. 8, 2023, until 2 p.m. at many driver license offices statewide due to the ongoing upgrade of the driver license system. The only offices that will remain open for appointments at this time are the Garland Mega Center, Fort Worth Mega Center and Carrollton Mega Center.
Customers are being notified of appointment cancellations through their preferred email or phone number and are being given priority rebooking. Again, all appointments for Friday, Sept. 8, 2023, are now cancelled at driver license offices across the state until 2 p.m. with the exception of the three Mega Centers listed above.  
Department personnel continue working to fix the issue which is related to the driver license system upgrade that began over the Labor Day weekend. There have been no security issues reported at this time.
We apologize for the inconvenience.
### (HQ 2023-052)