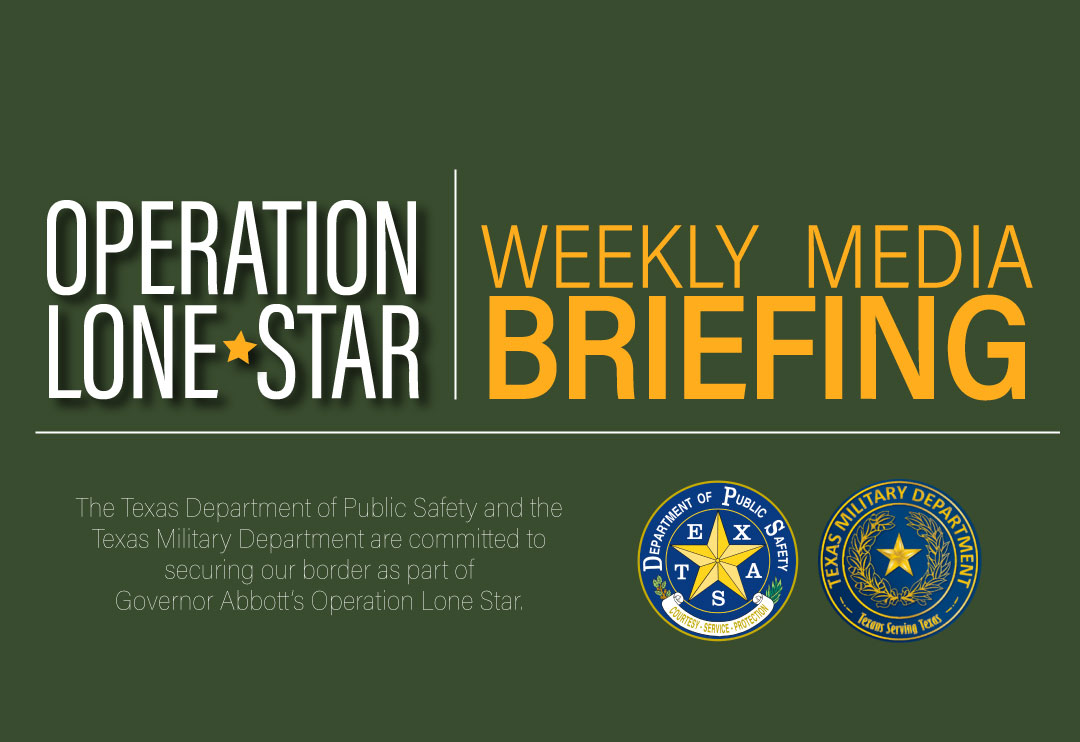 AUSTIN – The Texas Military Department (TMD) and the Texas Department of Public Safety (DPS) held a media briefing today to provide an update on the progress of Operation Lone Star (OLS). The briefing was held at DPS' regional headquarters in Weslaco.
DPS Regional Director Victor Escalon and TMD Maj. Octavian Griego addressed the ongoing efforts at the border by the two agencies.
"I am a firm believer in the actions that we are currently taking to protect Texans," said Brig. Gen. Monie Ulis, Deputy Adjutant General of the Texas Army National Guard. "Not only are we prepared now, but we are growing the force with personnel, equipment and capabilities."
TMD intercepted a group of men on Oct. 10 who attempted to escape between security posts along the border in Roma. One of the men in the group was smuggling cocaine. The narcotics were seized and the group was apprehended and referred to law enforcement.
DPS also remains focused on the mission of OLS. "We continue our work to secure the border and arrest people who have entered our country illegally and trespassed on private land," said DPS Director Steven McCraw. "Governor Abbott has made it clear that if the federal government refuses to secure the border, Texas will."
As of Oct. 7, DPS made 6,799 criminal arrests, 1,195 criminal trespass arrests and 71,585 migrant apprehensions and referrals through OLS. In addition, there have been nearly 800 vehicle pursuits.
Recent OLS activities of note:
On Oct. 5 a traffic stop was conducted in Jeff Davis County, which yielded six firearms, ammunition, several magazines, cocaine, THC and $5,600 in cash. A migrant in the vehicle was referred to U.S. Border Patrol.

On Oct. 5 in Hidalgo County Special Agents and Troopers seized 218 pounds of cocaine.

On Oct. 6 a vehicle pursuit in Edwards County involved the female driver and passenger livestreaming it on Facebook. The pursuit ended when the tires were spiked and the vehicle crashed. Five migrants in the vehicle were injured. Law enforcement found a handgun in the vehicle, as well as a small quantity of marijuana.

On Oct. 11 the National Guard and DPS collaborated in spotting and monitoring seven armed men in body armor on the Mexico side of the Rio Grande River near Starr County.
###