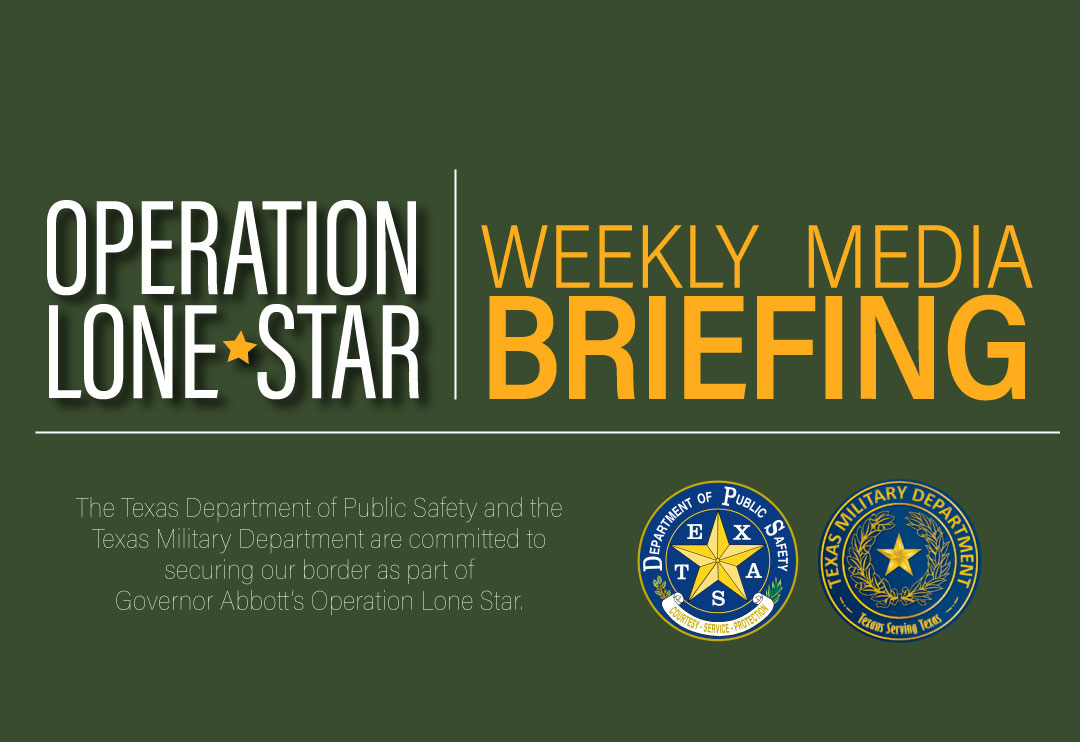 AUSTIN – The Texas Military Department (TMD) and the Texas Department of Public Safety (DPS) hosted a media briefing Thursday to provide an update on Operation Lone Star (OLS). The briefing was held at DPS' regional headquarters in Weslaco.
DPS South Texas Region Media Lt. Christopher Olivarez, TMD Maj. Michael Perry and OLS Task Force Engineer Commander Lt. Col. Dan Garrison discussed the progress of OLS, focusing on the construction of fencing on private property in border counties.
Thus far TMD has completed more than eight miles of fencing in Val Verde, Maverick and Starr counties, with signed agreements for more than 62 miles of fencing in Val Verde, Maverick, Zapata and Webb counties.
"Anyone attempting to enter Texas illegally by crossing these fences will be arrested for criminal trespassing," said DPS Director Steven McCraw. "Catch and release is not part of Operation Lone Star's mission."
The Texas Department of Public Safety is working in partnership with TMD to secure the border, through operations that combat smugglers, drug traffickers and other illegal activity and ensure property is secure.
Other recent OLS activities of note include:
On Dec. 10 in Webb County, DPS Special Agents executed a search warrant in Laredo that resulted in the seizure of two grams of crack cocaine, seven grams of cocaine, about four ounces of marijuana, a box of rifle ammunition, $14,936 in cash and a phone. Three people were arrested, including a Mexican Mafia gang member.

On Dec. 13 in Val Verde County, law enforcement arrested a Texas 10 Most Wanted Sex Offender Manuel Muniz, who was wanted for a parole violation, as well as failure to comply with offender registration requirements.

On Dec. 14 in Webb County, DPS Special Agents and Troopers stopped a tractor trailer and a vehicle suspected of being involved in human smuggling. The vehicle stops resulted in 100 migrants rescued from the tractor trailer. The driver of the vehicle, who was seen escorting migrants to the trailer, was charged with human smuggling.
Video of today's press briefing can be viewed here.