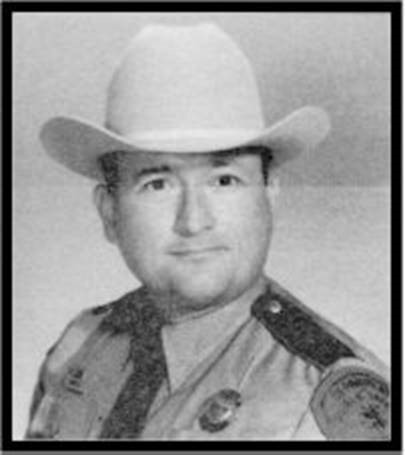 AUSTIN – The Texas Department of Public Safety (DPS) today held a dedication ceremony for a portion of U.S. Highway 281 to honor Cpl. Roel Garcia, a Texas Highway Patrol Trooper who died in March 1997 when his patrol vehicle was involved in a wreck.
Corporal Garcia's family, DPS Deputy Director Jeoffry Williams, DPS Regional Director Victor Escalon, DPS leadership and fellow Troopers were in attendance, along with area officials, law enforcement and members of the Texas Department of Transportation (TxDOT) at the ceremony held in the Falfurrias High School Auditorium.
"With today's memorial dedication, we are reminded of the selfless sacrifice given by all of our Troopers every day," said DPS Director Steven McCraw. "Cpl. Roel Garcia paid the ultimate price serving the people of southeast Texas. I hope this memorial highway bearing his name acts as a reminder of his faithful service."
The Corporal Roel Garcia Memorial Highway in Brooks County extends from County Road 304 to Farm to Market Road 755.
"Corporal Garcia dedicated his life to this community and was an upstanding person and law enforcement officer," said DPS Regional Director Victor Escalon. "I hope all who travel this section of highway remember his service and dedication to keeping so many roads like this one safe for all."
Garcia, 37, died on March 26, 1997, when his patrol car was involved in a wreck with a truck. Garcia joined DPS on June 10, 1981. He was stationed in Falfurrias. He is survived by his daughters, Sarah Vara and Victoria Gonzalez, as well as his siblings, Homer Garcia, Humberto Garcia and Louella Garcia-Cortez.
Photos from the dedication ceremony: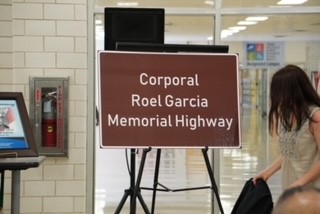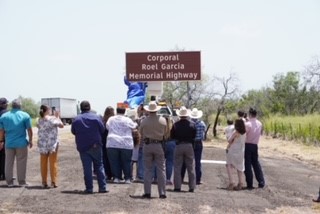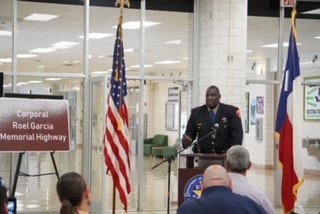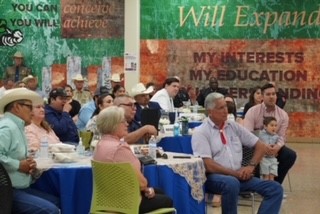 For more photos from the event, visit the Texas DPS - South Texas Region Facebook page.
### (DPS – South Texas Region)