WESLACO – The Texas Department of Public Safety (DPS) seized 15 pounds of heroin, after a Texas Highway Patrol Trooper stopped a vehicle in Starr County as part of Operation Lone Star.
On Sept. 13, 2021, just after 3 p.m., a DPS Trooper observed a maroon Hyundai passenger car commit a traffic violation on U.S. 83 in Rio Grande City. The Trooper attempted to stop the driver, but the driver refused, and a pursuit began. The driver eventually stopped on Mi Ranchita Road and fled into a wooded area. The Trooper discovered two black bags containing seven wrapped bundles of heroin inside the car.
The drugs have an estimated street value of $350,000. At this time no arrests have been made and the suspect has not been apprehended.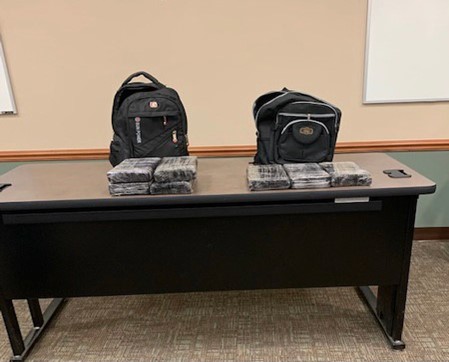 ### (DPS South Texas Region)