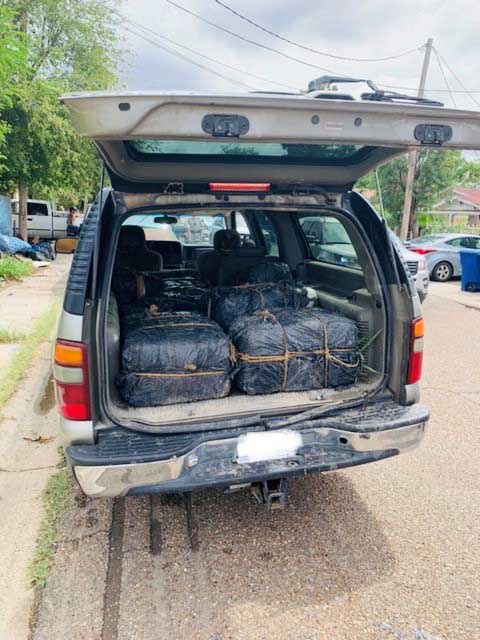 LAREDO – The Texas Department of Public Safety (DPS) seized 490 pounds of marijuana during a traffic stop on Monday, September 7, in Webb County.
At approximately 2:58 pm, a DPS trooper attempted to stop a silver GMC SUV at the intersection of San Jose Street and Barcelona Avenue for a traffic violation. The vehicle failed to stop and evaded arrest until coming to a stop at the intersection of Ugarte Avenue and San Eduardo Avenue. The Trooper then discovered seven bundles of marijuana inside the rear cargo area of the SUV.
The driver, Brandon Orlando Colin, 17, and two passengers, Jose Rojas Alvarado, 27, Jonathan David Colin, 26, were charged and arrested for felony possession of marijuana. They were booked into the Webb County Jail. DPS Criminal Investigation Division is further investigating this case.
### (DPS-South Texas Region)