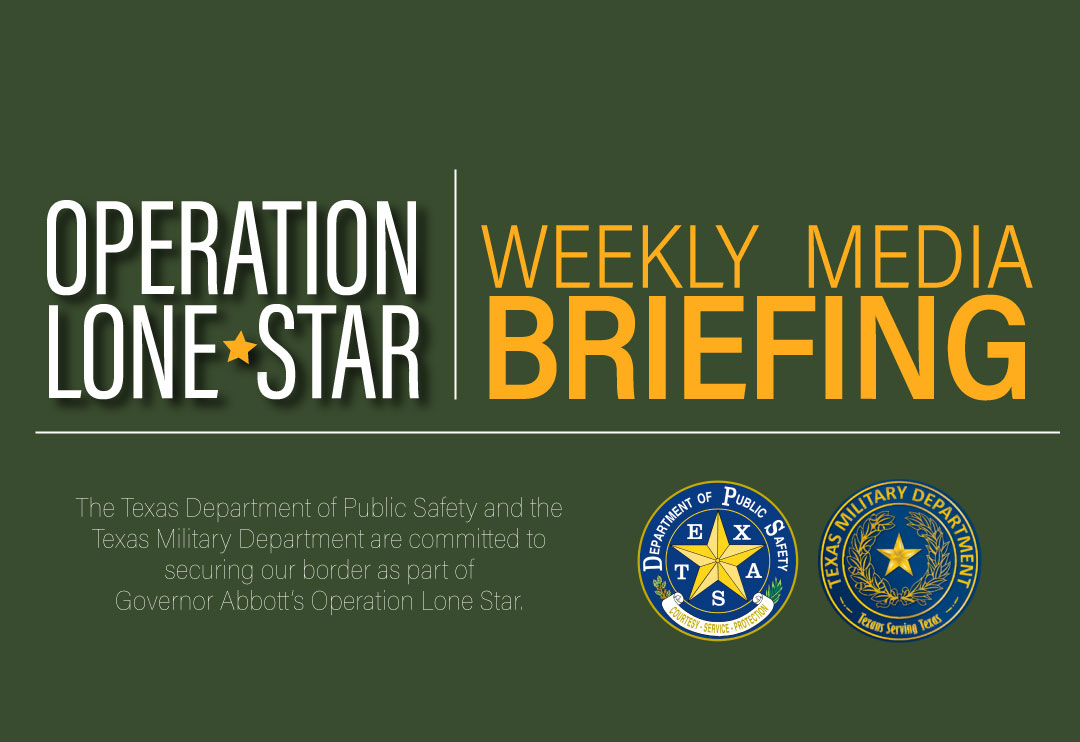 AUSTIN – The Texas Department of Public Safety (DPS) and the Texas Military Department (TMD) held a media briefing today to provide an update on the progress of Operation Lone Star (OLS). The briefing was held at DPS' regional headquarters in Weslaco.
DPS South Texas Regional Media Lt. Christopher Olivarez and TMD Maj. Octavian Griego addressed migrants hiding in railcars and staging personnel in the Del Rio Sector.
"DPS continues to make significant progress enforcing the mission of Operation Lone Star," said DPS Director Steven McCraw. "We are committed to securing the border and the state of Texas, and ensuring that the laws of this state are enforced."
DPS has recently had significant interactions with migrants hiding in railcars to attempt to escape detection. This includes an incident on Oct. 24, in which DPS personnel in Kinney County found 19 migrants hiding in new vehicles being transported on a railcar. The following day, DPS personnel rescued 20 migrants in Kinney County who were trapped inside a railcar.
TMD has also been active in surging personnel, resources and equipment in anticipation of large caravans of migrants reaching our border.
"The Texas Military Department's border surge and security operations continue," said Maj. Gen. Tracy R. Norris, the Adjutant General of Texas. "Our Texas Guard personnel have increased tactical maneuverability to block and repel criminal activities throughout the region. These tools include physical barriers, tactical vehicles and thousands of service members on the ground. Our efforts alongside Texas DPS are having an immediate and tangible effect of protecting our border communities and residents," Norris said.