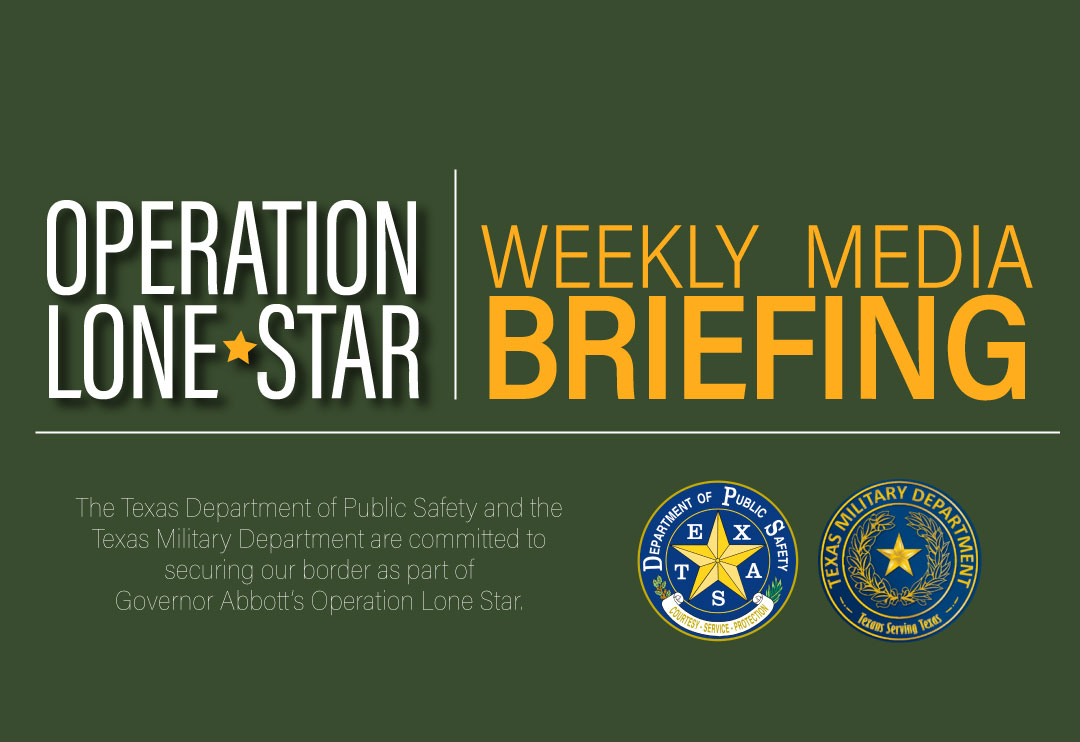 AUSTIN – The Texas Department of Public Safety (DPS) and the Texas Military Department (TMD) today held a media briefing to provide an update on the operations that were conducted to contain the recent migrant surge in Del Rio near the port of entry as part of the Operation Lone Star (OLS) mission. The briefing was held at DPS' regional headquarters in Weslaco.
"It was critical that Texas law enforcement secure the area around the port of entry because our federal partners were being overwhelmed," said DPS Director Steven McCraw. "DPS, TMD and our partner agencies prevented chaos from spilling over into our communities. We will continue to enforce the objectives of Operation Lone Star at the direction of Governor Greg Abbott."
DPS Regional Director Victor Escalon and TMD Lt. Col. Rodney Kelley addressed the efforts to disburse the more than 17,500 migrants, mostly Haitians, who crossed the Rio Grande into Texas. The large numbers of migrants began appearing at the International Bridge in Del Rio on Sept. 15 with about 7,000 that day. That number nearly doubled in two days to about 13,500 migrants by Sept. 17.
Governor Greg Abbott took immediate decisive action and ordered DPS and TMD to mobilize additional resources. This included having about 1,000 DPS personnel in the area and 650 DPS vehicles used to form a barrier. Troopers patrolled on the ground, special agents walked among the camp to prevent crime, DPS aviation ensured the area was secure and the DPS Tactical Marine Unit patrolled the water. DPS' Intelligence and Counterterrorism Division provided daily reports.
This surge included approximately 400 additional soldiers and 40 Humvees, to assist in deterring criminal activity, flanking the area and keeping the region secure.
"As part of OLS, TMD continues to be an effective force in safeguarding Texas as demonstrated in Del Rio last week," said Maj. Gen. Tracy Norris, the Adjutant General of Texas. "In addition to this, we continue to construct temporary fencing and barriers to interdict illegal activities in Texas communities and properties. The Texas Guard will always be ready to support our state when needed."
TMD has thus far constructed approximately three miles of fencing in the Del Rio Sector that includes 10-foot-high posts covered in fabric and barbed wire. TMD anticipates being able to increase the pace of construction over the next four weeks as its number of engineering teams increases in the area, building up to a half-mile of fencing a day.
Since OLS began through Sept. 23, there have been a total of 6,154 criminal arrests and 144,147 migrant apprehensions and referrals.
###