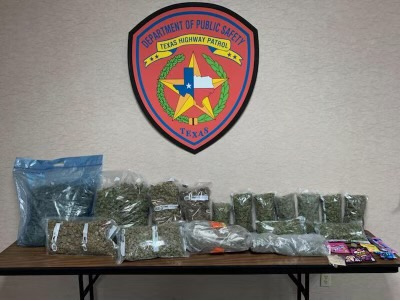 SAN ANGELO – On Monday, January 25, 2021, Texas Department of Public Safety (DPS) Troopers seized 360 grams of Tetrahydrocannabinol (THC) edibles and 16 pounds of marijuana as a result of a traffic stop in Tom Green County.
Just after 10:30 p.m., a DPS Trooper initiated a traffic stop on a Chevrolet pickup traveling southbound on U.S. 87. During the stop, the Troopers smelled marijuana and conducted a probable cause search. The search uncovered 360 grams of THC edible candies and 16 pounds of marijuana hidden within various locations of the pickup.
The driver, Joseph D. Valdez, 25, of Stanfield was arrested and charged with possession of a controlled substance and delivery of marijuana, both 2nd degree felonies. Valdez was booked into the Tom Green County Jail. 
### (DPS-West Region)