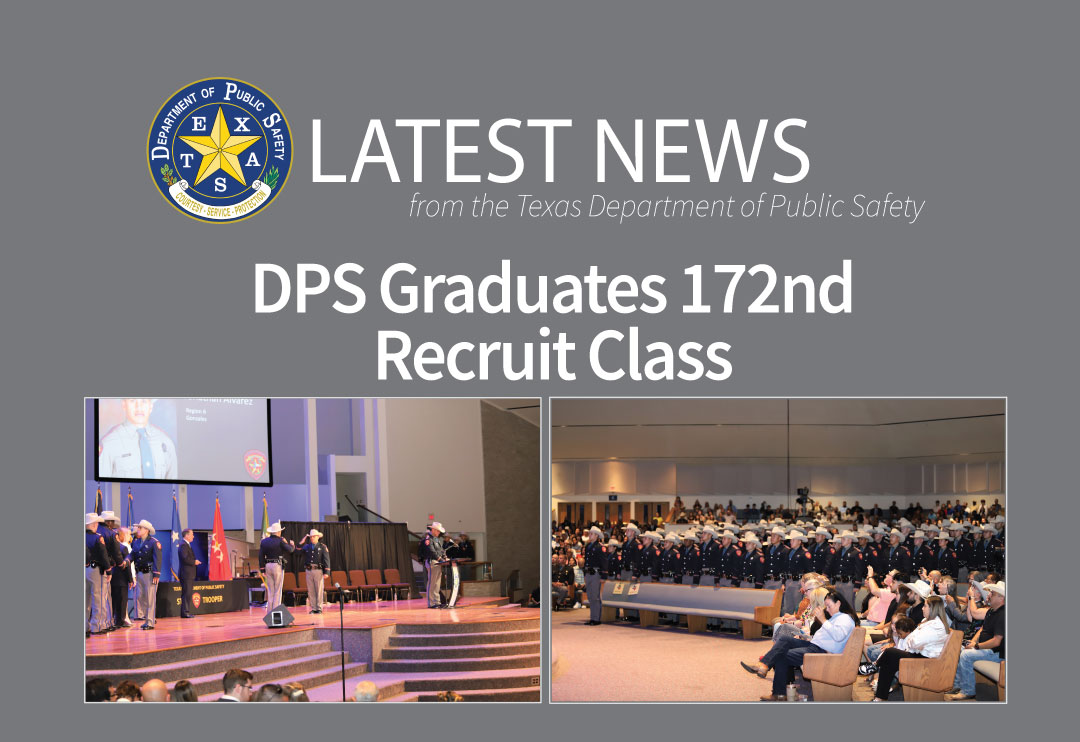 AUSTIN – The Texas Department of Public Safety (DPS) commissioned 86 new Texas Highway Patrol Troopers from recruit class A-2023 during a graduation ceremony on Friday, Aug. 25. The keynote speaker at the graduation was Public Safety Commission Chairman Steven P. Mach.
"DPS prides itself on courtesy, service and protection, and you will be asked to exhibit all of these attributes every single day," said Chairman Mach. "Please, never forget every interaction you have makes a difference and what you do matters, each day." 
The ceremony was held at Great Hills Baptist Church in Austin. This was the department's 172nd recruit class. It began on Jan. 30 and lasted 30 weeks. Trooper trainees ranged in age from 21 to 49. The class included 35 military veterans and 24 recruits with prior law enforcement experience. Of the 86 graduates, nearly half are bilingual, two welcomed children during the academy and one got married. 
"It is no secret that a life of service is not easy, but it is rewarding, and it has never been more important than today," said DPS Director Steven McCraw. "The members of Class A-2023 have proven they have what it takes to wear the Texas Tan, and we are proud to welcome them to the DPS family."
The newly commissioned Troopers will report to their individual duty stations across the state of Texas on Sept. 17.
You can view more photos from the graduation ceremony on the DPS Facebook page.
### (HQ 2023-043)