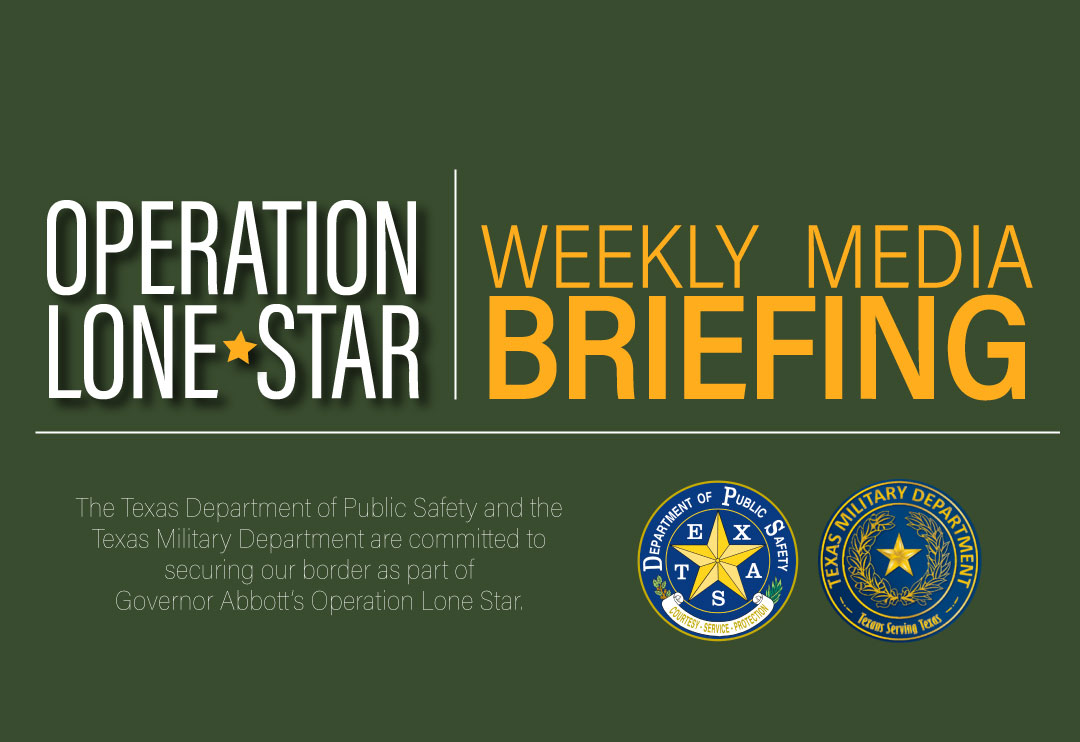 AUSTIN – The Texas Department of Public Safety (DPS) and the Texas Military Department (TMD) hosted a media briefing Thursday to provide an update on Operation Lone Star (OLS) and to discuss the deadly impact of fentanyl crossing into the U.S. The briefing was held at DPS' regional headquarters in Weslaco.
DPS South Texas Region Media Lt. Christopher Olivarez and DPS Seized Drugs System Trainer Jennifer Hatch talked about the ramifications of fentanyl on Texas and the U.S. It is one of the primary narcotics that cartels are smuggling into the country.
"Fentanyl is a deadly narcotic that is plaguing our society," said DPS Director Steven McCraw. "The cartels will do whatever it takes to get it into the country, which is why Texas has stepped up to help secure our border and prevent this lethal drug and criminal traffickers from entering our communities."
Two milligrams of fentanyl is a lethal dose. As of Dec. 2, DPS has seized 160 pounds of fentanyl as part of OLS, which equals more than 36.2 million lethal doses. These narcotics are often pressed into tablets, disguised to look like prescription medications, including oxycodone, hydrocodone and Xanax. It may also be sold as heroin or ecstasy.
Texas Gov. Greg Abbott has recognized the deadly impact fentanyl has had on the state, and in July signed legislation that increased penalties for manufacturing and distributing fentanyl in Texas. As part of OLS' mission, DPS is stopping individuals who are trafficking narcotics, so they do not profit from their criminal enterprise.
Other recent OLS activities that occurred this week of note, as mentioned by TMD Maj. Michael Perry:
On Dec. 7, nine men crossed into Laredo and were apprehended by TMD, DPS and Border Patrol.

On Dec. 8, seven men were apprehended in Mission by TMD and referred to law enforcement.
###