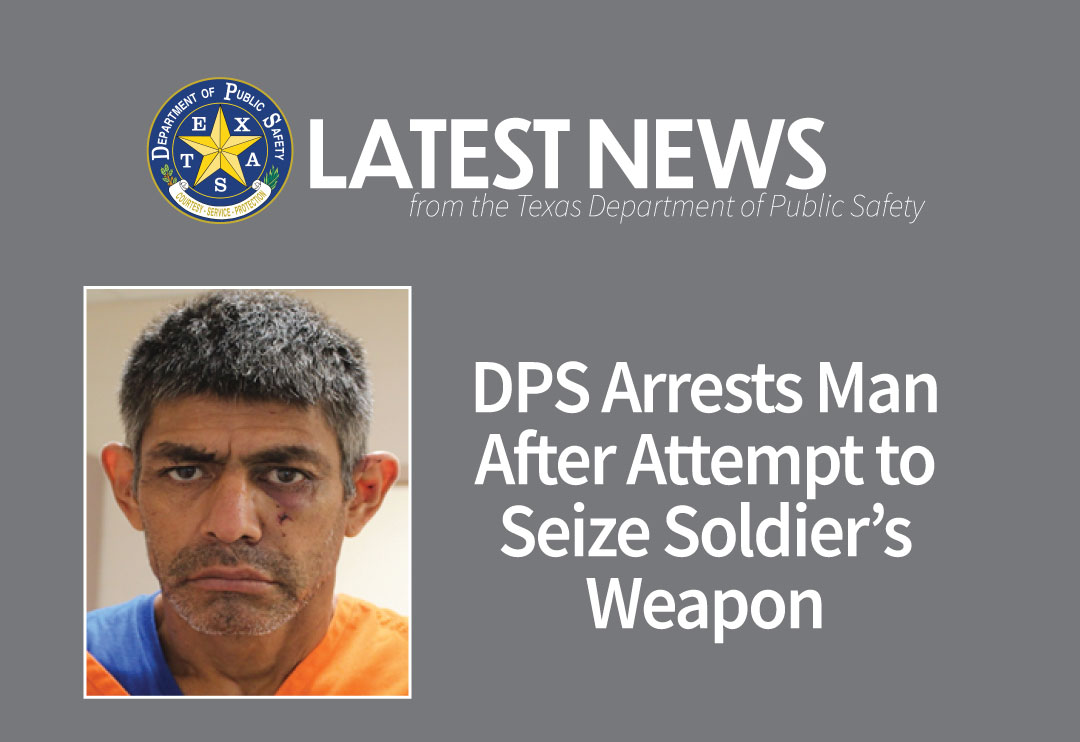 WESLACO – The Texas Department of Public Safety (DPS) recently arrested a suspected illegal immigrant who attempted to take a weapon away from a Texas National Guard soldier serving as part of Operation Lone Star. 
On September 26, 2022, just after 4:00 a.m., a Texas National Guard soldier assisted the United States Border Patrol in apprehending a large group of illegal immigrants on South Inspiration Road near Bentsen Palm Community Park in Mission, TX. The soldier attempted to capture a suspected male illegal immigrant who had fled law enforcement. The soldier issued verbal commands to the suspect, but he failed to comply. The suspect then grabbed the soldier's M-4 rifle with both hands in an attempt to seize the weapon for himself. The soldier was able to maintain possession of his weapon, and the suspect was apprehended with assistance from other National Guard soldiers. The Texas Rangers are still investigating the full incident.
The suspect, Ricardo Jaime-Ruiz, 45, of Mexico, was arrested for attempting to take a weapon away from a public servant. He is a previously deported felon and was transported to the Hidalgo County Jail.