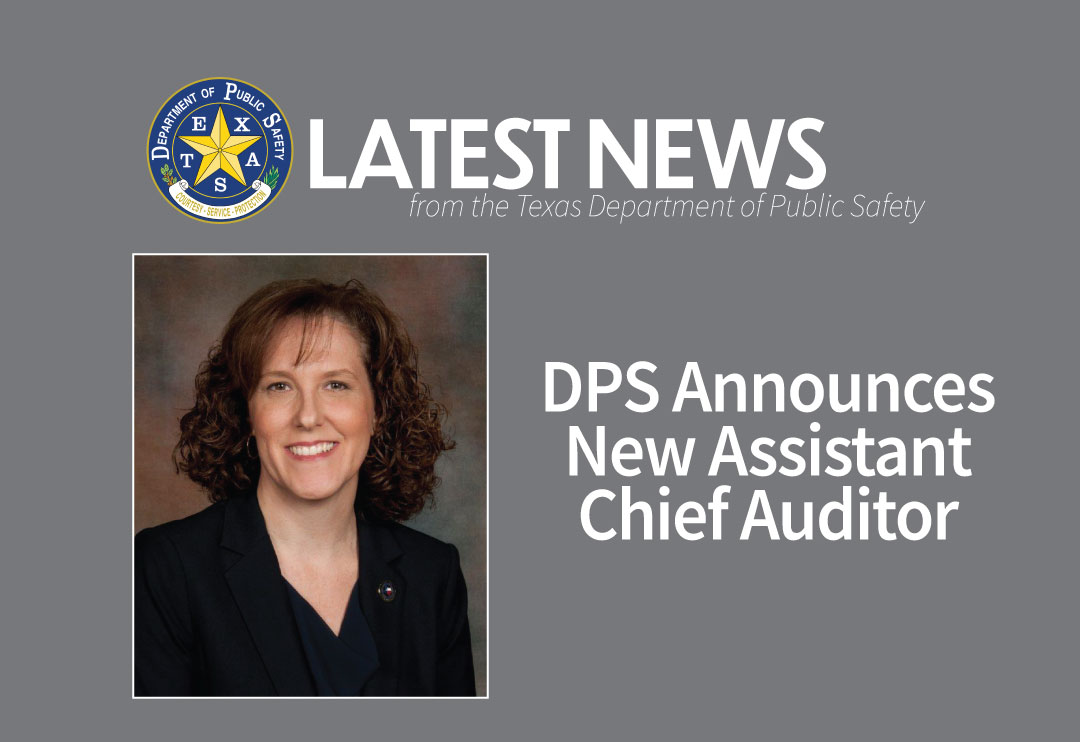 AUSTIN – The Texas Department of Public Safety (DPS) recently announced the promotion of Susan Oballe to assistant chief for the Chief Auditor's Office. The promotion, effective June 10, was approved at the June meeting of the Public Safety Commission. She'll be stationed at DPS headquarters in Austin.
"DPS is always pleased to promote talent from within. Susan has proven that she is capable of this leadership role, moving up the ranks within the auditor's office in a short period of time," said DPS Director Steven McCraw. "I look forward to her excelling in this new position."
Oballe joined DPS in 2015 as an audit manager. In 2020 she was promoted to senior audit manager, where she stayed until her current promotion. Oballe attended the DPS Command College Cohort 2 in 2015, and has been an instructor for the DPS Leadership School since its inception. In addition, she's a Certified Internal Auditor and a Certified Government Auditing Professional. Before joining DPS, Oballe worked in the audit field for the Texas Workforce Commission and the Texas Lottery Commission. She graduated from St. Edward's University with a Bachelor of Liberal Studies in finance, graduating magna cum laude.
### (HQ 2021-034)